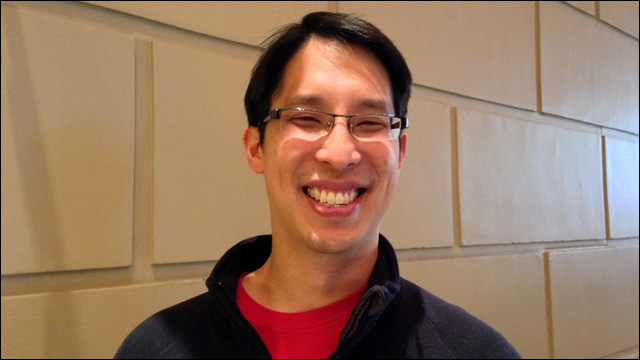 Greetings, podcast listeners! We've got the latest episode of the
Sound and Fury Podcast
, and it's a good one. My guest this time around is award-winning graphic novelist Gene Luen Yang, author of
American Born Chinese
and
Boxers & Saints
. I've wanted to have Gene on the show since I first started the podcast, so this was a real treat. We had a really fun, nerdy time talking about comic books.
Thank you to everyone who has supported the show so far. To catch up on previous episodes, they're all available
here
. To stay up-to-date with future episodes, be sure to
subscribe
. You can also find Sound and Fury on services like
iTunes
and
Stitcher
, where you can rate and review the show.
All right, so gather 'round, geeks. Here's my conversation with Gene Luen Yang:
Some notes about this episode:
Huge thanks to Gene for taking the time out to talk and hang out in his hotel room. Special thanks goes to
Sabzi
for the beats. And as always, thank you thank you thank you to everyone for listening. Please continue to spread the word! For future episodes and updates, but sure to
subscribe
. Stay Angry.