Starring Lynn Chen, Michelle Krusiec and Sheetal Sheth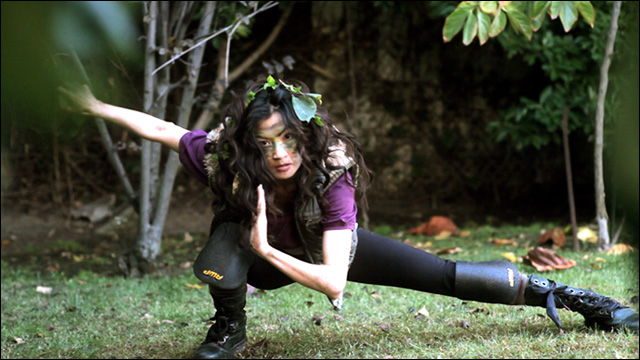 Heads up to all Comcast cable subscribers. The
Nice Girls Crew
is back! The ladies of your favorite BFF book club return for a second season of the wacky comedy web series Nice Girls Crew, now available exclusively this month on XFINITY On Demand's
Cinema Asian America
, as well as Xfinity Streaming.
Starring Lynn Chen, Michelle Krusiec and Sheetal Sheth, and new cast members Leonardo Nam, Parvesh Cheena, Anthony Ma and Tsai Chin, the series takes the action out of the confines of the book club, and expands the wacky world of Nice Girls Crew. Ms. Chin is especially wonderful as Geraldine's mother.
Sophie (Chen) is the human Rainbow Brite, wreaking sunshine even as she reveals her inner Dexter. Geraldine (Krusiec) is the badly permed, cult-leader potentate, whose talents range from interpretative dance to balancing martinis. And Leena (Sheth) is the unabashed thug-ess in heels, whose constant refusal to actually read any books is matched only by her trademark tardiness.
Nice Girls Crew, created/written by Christine Kwon and directed/written by award-winning filmmaker Tanuj Chopra, is a production of the Center for Asian American Media.
Watch and support! It's funny. If you haven't seen season one of Nice Girls Crew, you can watch the whole thing right now on
YouTube
. And for further updates on the series, follow Nice Girls Crew on
Facebook
.