Listen to the crowd shush for "A Whole New World"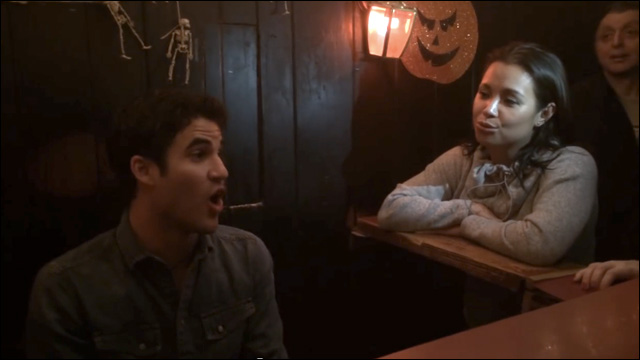 New York City. Imagine you're chillin' with friends in West Village piano bar. Drinks are flowing, the vibe is boisterous. Then Darren Criss, star of
Glee
, hops on the piano to lead a spirited sing-along of "A Whole New World," the theme from Disney's
Aladdin
. Then the crowd shushes to let Broadway darling Lea Salonga -- the singing voice of Princess Jasmine herself -- sing her part of the duet. No, this is not your nerdy musical fantasy. This moment actually happened, and someone got it on
video
:
And that was officially an awesome night.