The legendary Takeshi Kitano returns in the second chapter of his epic crime saga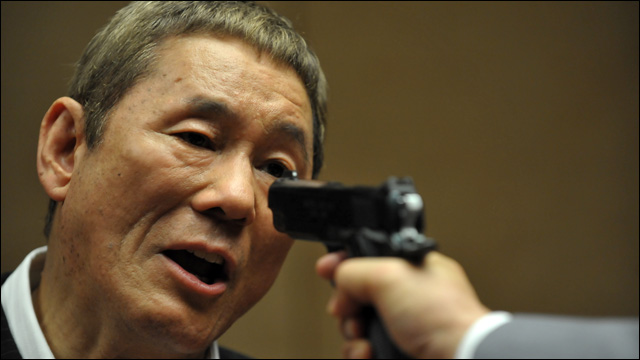 Anybody up for a good old fashioned Japanese gangster flick? Then get the hell out of here.
Beyond Outrage
is anything but old fashioned. In the follow-up to 2010's
Outrage
, the legendary Takeshi Kitano directs and stars in the violent second chapter of his epic crime saga. But wait, am I remembering wrong -- didn't his character die at the end of the first movie? True to form, "Beat Takeshi is a bad muthaf**ka.
In
Beyond Outrage
, a manipulative police crackdown on organized crime ignites a tricky power struggle involving the two biggest yakuza families, the Sanno and Hanabishi clans. Former family boss Otomo, rumored dead and newly released from prison, wants to retire from a life of crime, but finds himself drawn back in as the Sanno and Hanabishi clans teeter on the brink of an all-out war.
Even truer to form, if it's a Takeshi Kitano gangster flick, you know it's going to be waaaaay violent, and
Beyond Outrage
delivers. Here's an
exclusive clip
with the stone-faced Takeshi wielding a power tool:
And here's the
trailer
:
Beyond Outrage
is currently available on iTunes,
Amazon Instant
and On Demand, and opens in theaters on January 3 from Magnet Releasing. For more information about the film, visit the
website
.