50-year-old Jamie Larson sentenced to 40 months in federal prison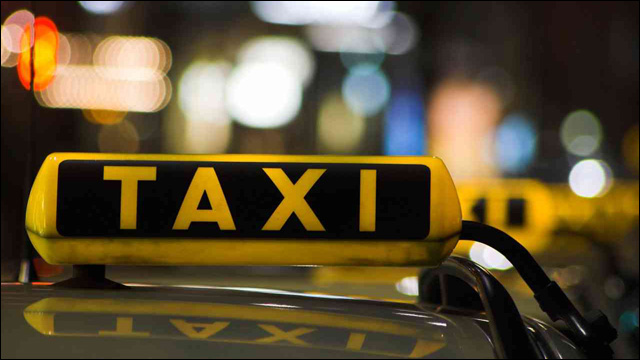 Last week in Seattle, a man was sentenced to 40 months in federal prison for viciously beating a Sikh cab driver last year while making racist statements about Muslims during a brutal hate attack.
Federal Way man gets 40 months in attack on Sikh cabdriver
50-year-old Jamie Larson, described as a "blackout-binge alcholic," brutally attacked taxi driver Kashmira Hothi, who is an immigrant from India and happens to be Sikh, not Muslim -- not that it f*%king mattered to this asshole -- in a drunken, racist assault. He kicked, punched and stomped on Hothi while pulling out part of his beard and making disparaging, hateful remarks about Islam and Muslims.
According to prosecutors, Hothi was hospitalized for eight days with a concussion and other injuries. He couldn't work for two months and required months of physical therapy because of his injuries.
It all started one day in October 2012, when Larson was found passed out drunk in the bushes:
The afternoon attack came after Auburn police found Larson sitting in shrubbery near a Fred Meyer store. The officer called a cab to pick up Larson, who was apparently too drunk to see himself home.

The STITA Taxi driver retrieved Larson and, at the man's direction, drove him to a Federal Way home. Arriving in the 1200 block of Southwest 301st Street, Larson refused to get out of the car.

The driver was speaking with a resident of the home - it turned out Larson wasn't welcome there – when Larson attacked him from behind. Pulling at the man's beard, Larson pummeled him while shouting anti-Muslim slurs and deriding the driver for moving to the United States.

Even after police arrived, Larson continued making bigoted comments about the driver, an immigrant from India. According to police, Larson referred to him derisively as Iranian and Iraqi, and used several anti-Arab slurs before also using an anti-gay slur.

"We have Americans fighting overseas in his country, and why doesn't he go back to there?" Larson demanded at the scene.

During sentencing, Larson, a 27-time convict with a long history of alcohol-fueled violence, apologized for attacking the cab driver and asked for forgiveness. After racking up 27 criminal convictions, many involving violent offenses and drunken driving, Larson ran out of excuses a long time ago. Is it me, or is 40 months in prison not nearly enough for this hateful loser?
More here:
Drunk who attacked Sikh cab driver: 'What is wrong with me?'