Inspiring, surprising video features dancer Tommy Guns Ly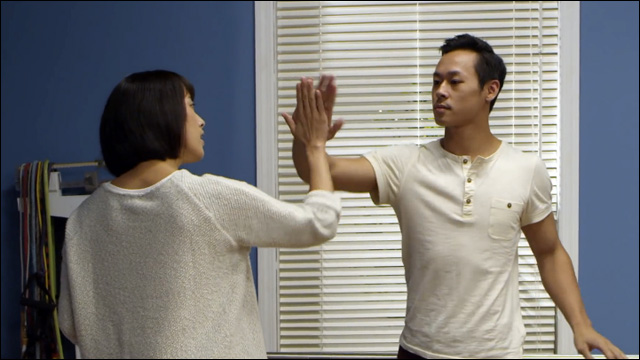 Love this marvelous music video for
"Level Up"
by singer/songwriter Vienna Teng, from her fifth studio album
Aims
. Crowdfunded by fans, and directed by
Lawrence Chen
, whose work I've been a fan of for years, it features Vienna dancing, and much more. It's a surprising, inspiring and uplifting video that goes to unexpected places. Take a look:
That spinning phenom who steals the show is Tommy Guns Ly, a 24-year-old dancer and founder of the ILL-Abilities crew, who lost his right leg to osteosarcoma as a teenager. His lack of a leg certainly hasn't stopped him from kicking more ass than most of us do with all limbs intact. Awesome video, all around.
For more information on Vienna Teng and her music, visit her
official website
and be sure to check out her latest album
Aims
. To see more videos from Lawrence Chen, check out his
YouTube channel
. And for more info about the amazing Tommy Guns Ly, visit his
website
.
More here:
Video premiere: Vienna Teng's inspiring 'Level Up'