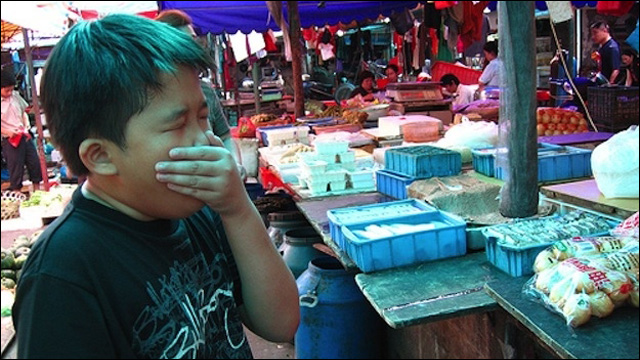 24 Experiences You Only Have At Asian Supermarkets
: Pungent smells, giant bags of rice, and the amazing junk food aisle. This Buzzfeed list is pretty spot-on.
November Cover Story: An Adoptee Meets His Birth Family And Gets the Surprise of His Life
: This past spring, L.A.-based rapper and Korean American adoptee Dan Matthews began searching for his birth parents. What he found would change his life. An album and web series, both to be released next February, document the dramatic story about loss and discovery, identity and family.
The Uninspired Orientalism of Katy Perry
: On that "giant puddle of 'East Asian-inspired' half-digested vomit," aka Katy Perry's American Music Awards performance, and why this Orientalist crap keeps popping up.
Is the Western Publishing Industry Institutionally Racist?
: The publishing industry is dominated by white, middle-class editors. Does this lack of diversity affect an already subjective process?
The AIDS Granny In Exile
: In the '90s, a gynecologist named Gao Yaojie exposed the horrifying cause of an AIDS epidemic in rural China -- and the ensuing cover-up -- and became an enemy of the state. Now 85, she lives in New York without her family, without her friends, and without regrets.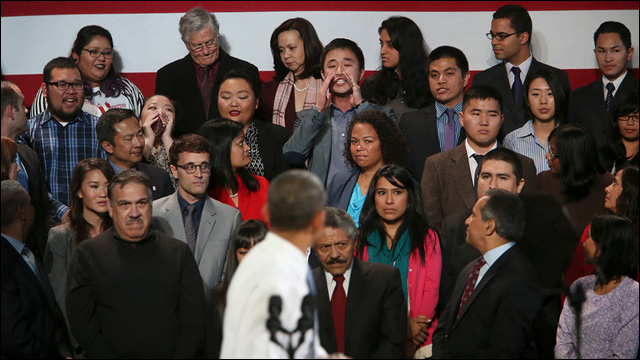 Deportation Nation: Yes, Obama Can Pull the Brakes
: Under the Obama administration, immigration prosecution and deportations have been at an all-time high -- something that Ju Hong wanted to talk about during the president's speech on immigration last week.
Bakery family hailed by Obama enjoys sweet success
: The Ly family, who were given a shoutout in Obama's immigration speech last week, owns the Sugar Bowl, a bakery company in Hayward.
Rainbow Loom Leads to Entrepreneurial Gold for Many
: Michigan-based mechanical engineer Cheong-Choon Ng was inspired to make the Rainbow Loom by his daughters, who loved to make friendship bracelets. He's sold 3 million of these rubber band bracelet kits in 3 years.
Can a tech startup change the way people think about medical marijuana?
: California businessman and tech startup veteran Seibo Shen says he has invented a new way of consuming marijuana that could change people's attitudes and habits when it comes to weed.
Meet Patrick Soon-Shiong, The LA Billionaire Reinventing Your Health Care
: Dr. Patrick Soon-Shiong has spent a decade imagining -- and is now rapidly assembling -- "a pathway to fight cancer to a standstill" and "make it a survivable feature of the human condition."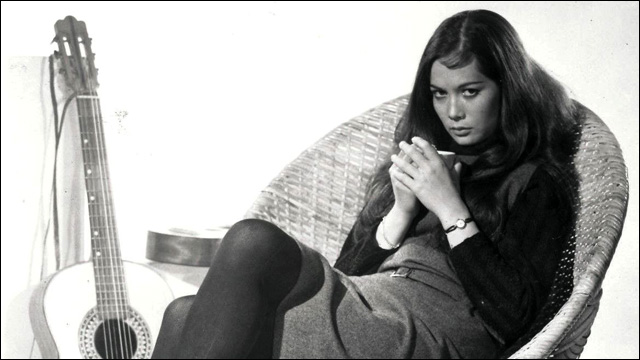 60 Iconic Women Who Prove Style Peaked In The '60s
: "Can we please bring back minidresses, cat eyeliner, and big hair?! These looks are
on
.
point
." Some good Asian representation in this hot list of ladies from the most stylin' decade ever, including Tura Satana, Connie Chan, Saira Banu, Frances Nguyen, and Nancy Kwan.
How Not to Greet a Random Asian Person
: A very handy infographic.
The Misunderstood History of the Wacky Japanese Game Show
: Zany contests have fallen out of style -- even as the Western image of "crazy" Japanese TV seems to be ramping back up.
Dan the Automator Makes "Doing Whatever He Wants" Sound Good
: Dan Nakamura, aka Dan the Automator, is an all-purpose musician who started making unorthodox hip-hop and sci-fi rap masterpieces alongside orchestras.