Dr. Hieu Tu Le faces federal prison for unlawfully distributing oxycodone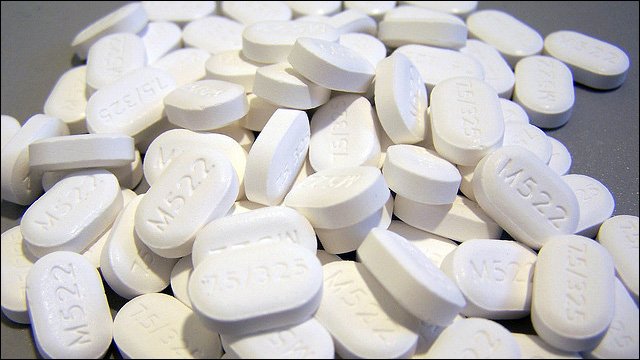 Asians behaving badly... drug dealing doctor edition! This week in Seattle, an anesthesiologist pleaded guilty to running a drug prescription mill out a medical marijuana clinic. And making a boatload of cash.
Everett doctor admits to prescribing drugs 'simply to make a profit'
40-year-old Dr. Hieu Tu Le faces federal prison time for issuing dozens of illegal prescriptions for oxycodone, a powerful painkiller that has become a popular street drug, out of his clinic Northwest Green Medical.
Shady. But why go through the trouble of writing prescriptions, when you can make a crapload of cash as a dealer too? Le also devised a fake prescription scheme, using patients' names without their knowledge, to acquire the drugs himself and sell the pills to dealers or addicts.
Le was busted after an intensive Drug Enforcement Administration investigation, when he was just a little too willing to supply oxycodone to an agent posing as a painkiller-addicted patient.
Agents began watching Le in early February, documenting each visit to his Everett office. None of his customers went to the neighboring pharmacy, where the doctor claimed the prescriptions were being filled. Searching Le's trash, agents found discarded pill bottles and labels.

Investigators determined Le was filling prescriptions in patients' names without their knowledge and selling the pills to drug dealers or addicts. An informant and an undercover agent also were "treated" by Le as part of the investigation.

"The medical visits revealed that Le made no effort to conduct a full patient history, did not check with prior doctors regarding prescription history, conducted very little or no physical examination, and made no effort to establish a 'pain management plan,'" the DEA special agent said in court papers.

"Le appeared to simply be prescribing controlled substances in order to make a profit, and without any due regard for medically-based patient need."

The business was apparently pretty damn profitable for Le. In eighteen months, he took in $618,828 -- nearly half in cash payments. Hey, dude's still got medical school loanz to pay off. He now faces five to seven years in prison when he is sentenced in April.
More here:
Anesthesiologist Pleads Guilty To Unlawfully Distributing Oxycodone