Police say 25-year-old Yee Tak Sharon Kui had sex with her teenage student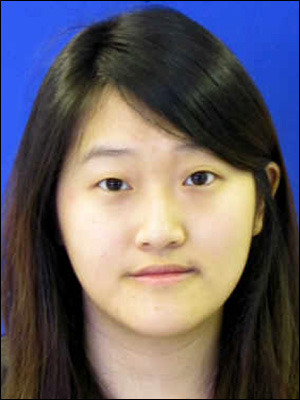 Damn, what is wrong with people? In Maryland, an educator has fled the country after being accused of sexually assaulting a teenage boy with autism.
Teacher accused of abusing autistic child flees to Hong Kong, Montgomery police say
Police were investigating allegations that 25-year-old educational assistant Yee Tak Sharon Kui sexually abused one of her students, described as an autistic high functioning 15-year-old, at the Frost School, a private special education school that serves children with behavioral disabilities, autism and other special needs.
Kui is accused of sending salacious text messages and visiting the boy at his home twice -- on Sunday mornings, while his parents were at church -- to have sex with him.
When his parents and the school caught on, they alerted the authorities, which sent Kui packing. According to police, it looks like she flew out of New York to China.
According to police, Kui visited the boy's home Nov. 3. Six days later, she sent him a text message and asked if he would have sex with her, according to an arrest warrant filed in the case. Kui returned to his house Nov. 10, a Sunday, authorities said.

The next day, the teenager's parents, school officials and police were starting to piece together what happened, according to documents and police officials. On Nov. 12, detectives applied for an arrest warrant in the case. By then, they already knew the time to act was tight.

"On Nov. 11, 2013, during a telephone conversation with the victim, the defendant mentioned she would flee the country rather than go to jail," detectives wrote in a statement of charges.

When police tried to apprehend Kui, they learned that she had left the country, said Montgomery Assistant Police Chief Russ Hamill.

Kui is charged with sexual solicitation of a minor, sex abuse of a minor and two counts of third-degree sex offense. Police are working to locate her predatory ass and extradite her back to Montgomery County.
More here:
Frost School teacher Yee Tak Sharon Kui fled to Hong Kong after accused of sexual assault against student