February 6-9 at Ark Lodge Cinemas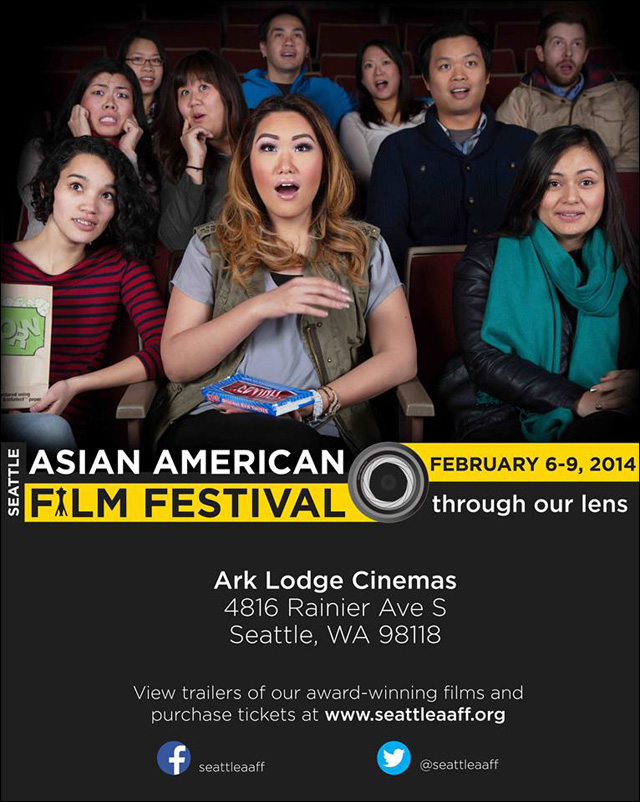 Seattle! This is for you. Film and community come together again for the
2014 Seattle Asian American Film Festival
, a four-day showcase of feature-length and short format films by and about Asian Americans across North America, with an emphasis on filmmakers from the Pacific Northwest. It's going down next week, February 6-9 at Columbia city's Ark Lodge Cinemas.
They've got a really great lineup, starting with the February 6 opening night screening and party for the hit Sundance feature documentary
Linsanity
, director Evan Jackson Leong's behind-the-scenes look at the rise of NBA superstar Jeremy Lin, and his incredible and unlikely underdog story.
Here's the full rundown of SAAFF programs:
February 6, 2014

6:30 pm LINSANITY AND COMCAST OPENING NIGHT PARTY AT COLUMBIA CITY THEATER

February 7, 2014

6:00 pm THE PLAYBACK SINGER

6:00 pm SOMEONE I USED TO KNOW

8:30 pm LGBTQ SHOWCASE FEATURING R/EVOLVE

February 8, 2014

11:00 am WAR DOC SHORTS (FREE)

1:00 pm RASKAL LOVE | ONE VOICE/ONE DRUM

3:30 pm CONTEMPORARY SHORTS (FREE)

5:30 pm AMERICAN REVOLUTIONARY: THE EVOLUTION OF GRACE LEE BOGGS

8:00 pm SUNSET STORIES

9:00 pm VIP PARTY

February 9, 2014

12:00 pm NARRATIVE AND ANIMATED SHORTS (FREE)

2:00 pm THE HAUMANA | THE HAPPIEST PERSON IN AMERICA

2:00 pm ONE GENERATION'S TIME: THE LEGACY OF SILME DOMINGO & GENE VIERNES | TO MANONG CARLOS

5:00 pm SEEKING ASIAN FEMALE

7:30 pm INNOCENT BLOOD

Good times, Seattle. Buy some tickets, make some plans, bring some friends and support independent Asian American cinema in your town. For further information about the festival, including the full schedule, film details and venue info, visit the
SAAFF website
and follow updates on
Facebook
.