NYPD hate crimes task force investigating attack that left Randy Gener with severe head trauma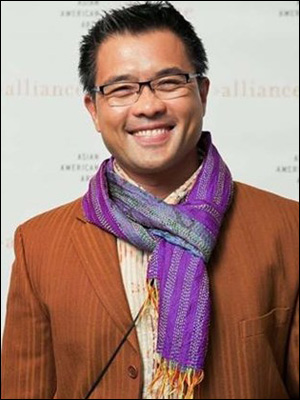 Disturbing news out of New York City, where authorities are investigating the brutal beating of a gay Filipino American journalist as a possible hate crime.
Randy Gener, Gay NYC Journalist, Recovering From Brain Surgery After Alleged Hate Crime
46-year-old editor, writer and artist Randy Gener was assaulted on January 17, shortly before 4:00am after leaving a party in Midtown Manhattan. He was found unconscious in a pool of blood near 54th Street and Seventh Avenue -- a block from his apartment. The attack left him with severe head trauma requiring brain surgery.
Gener, a beloved and respected figure in the theater community who has reported and written for the
New York Times
,
National Public Radio
, the
Village Voice
and
New York Magazine
, is listed in serious but stable condition. According to his sister, he is unable to answer questions of what happened the night of the assault.
The suspects did not steal Gener's wallet. The NYPD says it's looking at the attack as a possible hate crime.
On January 17th he was attacked in Midtown, a block away from his apartment. He had just left a party around 4 a.m. and was on his way home near 54th and 7th Avenue - that is where he crossed paths with his attackers who beat him and left him for dead in the street.

Gener's family and friends are holding a vigil Sunday at 7th Avenue and 53rd Street, and want the public to help find his attacker.

After the attack, police were called, and Gener was found unconscious in a pool of his own blood with his head bashed in.

Gener suffered severe head trauma and is currently in intensive care recovering from brain surgery at St. Luke's Hospital. He's listed in serious but stable condition.

"He can't answer the questions of what happened that night, he doesn't really exactly know who we are or where he's at sometimes," said Gener's sister, Jessica Blair Driessler, "and it's really painful to see him here the way that he is because he's the most articulate person."

Gener is currently recovering in the Neuro ICU. Meanwhile, his loved ones are collecting donations to help cover his medical expenses and have set up a fundraising campaign. You can contribute at
YouCaring.com
.
Police are asking anyone with more information about the assault to come forward. The active case file is #485, under Detective Enis at the 18th Precinct at (212) 767-8400. Or call Crime Stoppers at (800) 577-TIPS.
More here:
Police investigating possible Midtown bias attack on gay journalist
UPDATE: There will be a press conference and prayer rally for Randy Gener this evening, Monday, January 27, 7-9pm at the Philippine Consulate General in New York City:
The Fil-Am Press Club of New York in cooperation with the Philippine Consulate General of New York is holding a Prayer Rally for our member, theater journalist Randy Gener who was reportedly assaulted last January 17th in the vicinity of 7th Avenue near 54th/55th Street. He suffered severe head trauma, and is currently recovering in the Neuro ICU after brain surgery.

Join us for an evening of prayer for Randy's comfort in his suffering and complete recovery.

To help Randy go to http://bit.ly/love4randygene

For further updates, follow
Justice for Randy Gener
on Facebook.
UPDATE: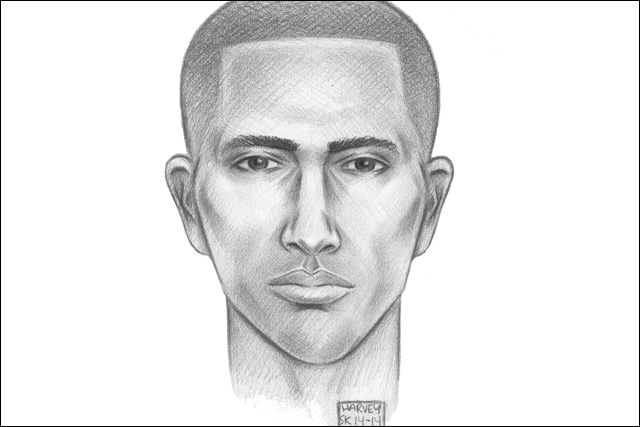 The NYPD has
released a sketch
of the suspect wanted in connection with the assault on Randy Gener.
The suspect is described as an Hispanic male in his 20s, approximately 6-feet-tall and about 160 pounds with short black hair, police said. He was last seen wearing black jeans and a black jacket.
Police said the suspect fled in a grey four door Nissan with Mississippi license plate number KAT-397.
Anyone with information is asked to call 800-577-TIPS.