Federal lawsuit alleges sixth grader was routinely belittled for being Buddhist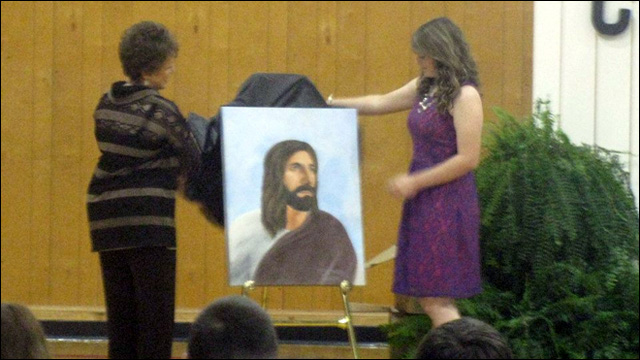 This week, the American Civil Liberties Union filed a lawsuit against a Louisiana school board, alleging that officials at one school routinely harassed and proselytized a sixth-grader because of his Buddhist faith.
ACLU accuses La. school of religious harassment
The federal lawsuit was filed against the Sabine Parish School Board on behalf of two parents, Scott and Sharon Lane, and three of their children, including their son, "C.C.," who is a lifelong Buddhist of Thai descent.
According to the complaint, C.C. enrolled at Negreet High School earlier this year and quickly became the target of religious harassment by the school's staff. In addition to the school board, the lawsuit specifically names Superintendent Sara Ebarb, Negreet High Principal Gene Wright and science teacher Rita Roark:
The lawsuit said Roark has "repeatedly taught students that the earth was created by God 6,000 years ago, that evolution is 'impossible' and that the Bible is '100 percent true.'

"She also regularly features religious questions on her tests such as "Isn't it amazing what the ______ has made!!!!"

When the Lanes' son "did not write in Roark's expected answer (LORD), she belittled him in front of the rest of the class."

While studying other religions, she also has told students that Buddhism is "stupid," the lawsuit said.

Beyond that, according to the complaint, the school regularly incorporates official Christian prayer into class and school events and scrolls Bible verses on an electronic marquee in front of the school that greets students as they enter the building.

When the Lanes objected, Ebarb told them that "this is the Bible belt" and suggested they change their son's faith.

(The photo above, posted on Facebook, was apparently taken during the unveiling of a portrait of Jesus at Negreet High School. According to Scott Lane, it currently hangs above the school's main doors.)
It's funny. On its website, the Sabine Parish School District says it values a "nurturing learning environment" and that its students "deserving of the highest level of respect, support and encouragement." But I guess that respect, support and encouragement is excluded from the students who practice Buddhism.
More here:
If You Want To Fit In At This Public School Just Become Christian