Flushing restaurant reaches agreement limiting number of hours customers can sit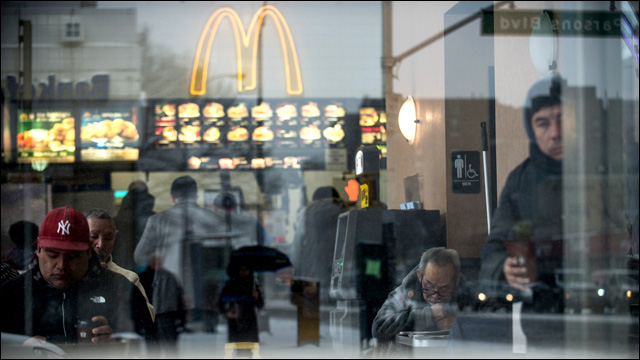 It seems a little silly that a congresswoman and state legislators had to get involved to settle the
much-publicized dispute
between a McDonald's location in Queens and a group of elderly Korean patrons who refused to leave in a timely fashion. But that's what it took. They've apparently made peace.
Elderly Patrons End Dispute With a McDonald's in Queens
The Flushing fast food restaurant has become a regular gathering place for local Korean seniors who take up seats and stay for hours, much to the management's dismay. The situation has escalated in recent months, and police have actually been called in to remove customers. And now the community has gotten involved.
But it seems they've reached an agreement. Management has agreed to ease the 20-minute seating limit during off-peak hours and post signs stating the policy in Korean and Mandarin. In turn, the seniors will give up their seats during the busy hours if other diners are looking for a place to sit. Boycott averted.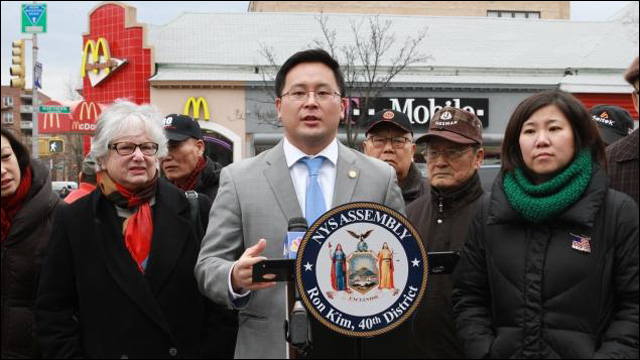 The group met with the owner, Jack Bert, on Sunday at the office of Assemblyman Ron Kim. Mr. Kim announced at a news conference on Monday that the group could sit at the restaurant, in Flushing, for as long as it wanted, except from 11 a.m. to 3 p.m.

Mr. Bert agreed to post signs explaining the policy in Korean and Chinese and to call Mr. Kim's office for future problems. The group agreed to visit local senior centers during lunch.

Community leaders had pushed for a boycott last week after the management called 911 several times in the last few months to try to get rid of the group, which socialized there for hours over a single cup of coffee. McDonald's said the restaurant was losing money because customers could not find seats.

We'll see if this actually works. According to the
New York Times
, elderly Koreans patrons were seen violating the new agreement this week, exceeding sitting limits during peak hours. I guess old habits die hard. However, no attempt was made remove any customers or inform anyone of the new policy.
Hitches in Compromise at a McDonald's
Man, what is the allure of this place? As I've said before, I have no idea why anyone would want to spend any extended amount of time at a McDonald's. But the location appears to have an inexplicable draw that these old folks have found community around. That's going to be hard to bust up.