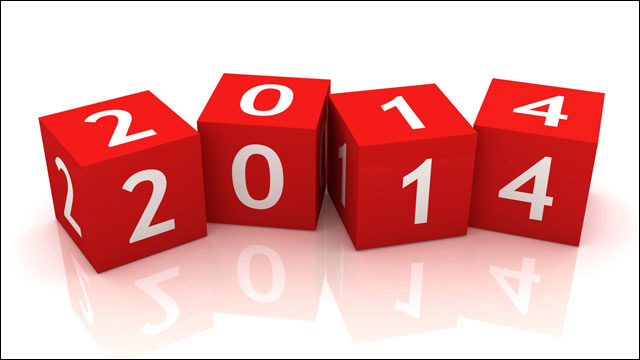 A Racial Justice Bucket List for 2014
: To kick off 2014, Colorlines asked several community leaders to share their racial justice wishes for the year. What are some truly attainable victories for justice in the coming year? And how can we all help to achieve them?
Tiger Mom: Some cultural groups are superior
: Ugh. Tiger Mom is not done with you yet. Posting this link so that I can say that I did, and perhaps deter people from sending it to me further. That is all.
Asia Pacific Arts' Best of 2013
: Asia Pacific Arts' smart annual roundup of the best in Asian/Asian American arts and entertainment, from cinema to music to pop culture trends, and everything in between.
How To Do Korean Spas: Don't Just Relax. Relax Hard.
To start off the year right, Jenny Yang offers some helpful advice on bringing the "no pain, no gain" attitude to your Korean spa experience.
ChinaTownies
: ChinaTownies about an occasionally published magazine of Chinese food, globalization and immigrant life based in Hong Kong and Los Angeles.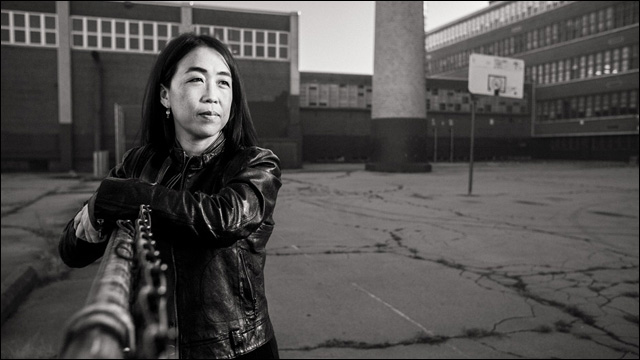 Helen Gym: Agitator for School Reform
: With a reputation as perhaps Philadelphia's preeminent public agitator, Helen Gym has been the bane of school reformers. Is she eyeing the mayor's office next?
Transformed Into White Gods: What Happens in America Without Love
: "I watched and enjoyed Asian characters transforming into white gods without being hurt, because that hierarchy made sense. And it made sense to Asian American kids across America, to the Asian kids in Asia, and to the Asian animators who created this visual endorsement of white supremacy. And after all, that's what many of our parents wanted for us—to become white, become powerful, and become what they couldn't be."
The Death of a Family, and an American Dream
: Yilin Zhuo's wife and four children were found stabbed to death in their Sunset Park apartment. A cousin who had been staying there was arrested, and told police his motive was his failure to find stability and family in Brooklyn's Chinatown.
Making room for the unexpected, in more ways than one
: For a millennial used to living on his own, it was a shock for
Los Angeles Times
reporter Frank Shyon to learn mom would be moving in. But an economic setback can become an affirmation of the value of family.
A New Year's Resolution for the Media From an Asian-American
: Fingers crossed for the new year, Crystal Duan urges media makers to create deeper, multi-dimensinoal representations Asian Americans in 2014.
Son Offers Advice For Keeping Promises
: Social entrepreneur Alex Sheen founded the group Because I Said I Would to encourage people to keep their resolutions all year long.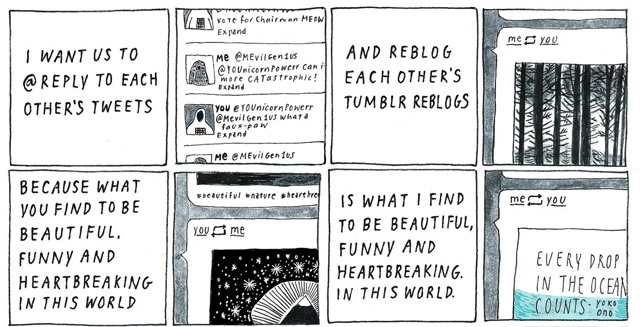 Comic Artist Yumi Sakugawa On Friend-Love, Identity And Art
: An interview with Yumi Sakugawa, in which the comic artist talks about social media, identity, and recurring themes in her work.
'On Such a Full Sea' a cautionary tale of the future
: "I've never been a fan of grand hyperbolic declarations in book reviews, but faced with
On Such a Full Sea
, I have no choice but to ask: Who is a greater novelist than Chang-rae Lee today?"
Muslim Pop Star Yuna Climbs The U.S. Charts
: Malaysian singer/songwriter Yuna talks to NPR's
Tell Me More
host Michel Martin about her music, her heritage, and her faith.
Disney movie inspired by Giants owner's reality TV show
: San Francisco Giants co-owner Will Chang devised a reality TV show to help find a one-in-abillion, major-league-caliber pitcher in cricket-crazy India.
Why Is Mindy Kaling On Tinder?
Users of Tinder, the popular lightning-round dating app, have reported being matched with Mindy Lahiri, comedian Mindy Kaling's main character on
The Mindy Project
.