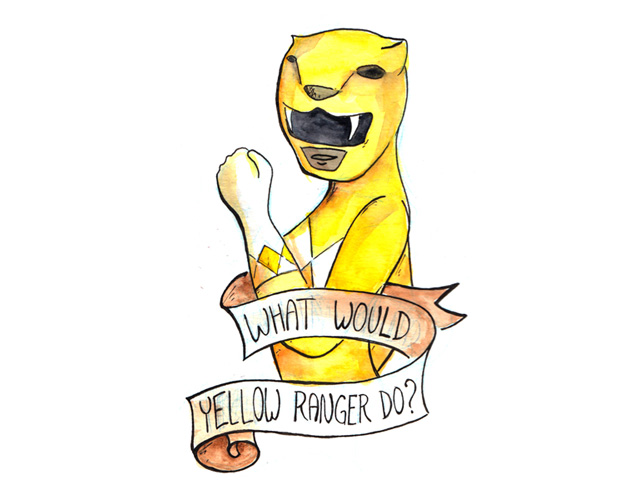 What Would Yellow Ranger Do?: A Cartoonish Tale
: Smash the patriarchy! Illustrator/writer Shing Yin Khor shares valuable lessons learned from her hero Trini Kwan, the Yellow Ranger.
Underrepresentation of Asian women in a semi-scientific survey of the #AAPI blogosphere
: Reappropriate's Jenn Fang crunches some telling numbers on the AAPI blogosphere.
Many Americans Overestimate, Fear Racial Diversity
: New survey data shows that the average person overestimates the diversity of the American population, both now and in the future.
Farewell To Manzanar? A Solar Future Threatens a Sensitive Past
: The Los Angeles Department of Water and Power intends to build a solar ranch across the highway from Manzanar. Why there?
Silent Technical Privilege
: "Even though I didn't grow up in a tech-savvy household and couldn't code my way out of a paper bag, I had one big thing going for me: I looked like I was good at programming."
Outside the Games - Alex and Maia Shibutani
: Brother-and-sister ice dancing pair Alex and Maia Shibutani, aka the Shib Sibs, are inseparable on and off the ice. And they're going to the Olympics!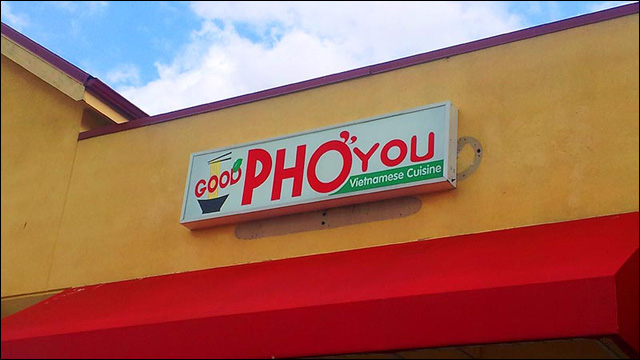 16 Vietnamese Restaurants Obsessed With Puns
: You've seen them and had a good laugh. Heck, I've eaten at a few of these places. These Vietnamese eateries are having way too much fun with their names.
How a bowl of seaweed soup in 1908 brought us the (unfairly maligned) additive known as MSG
: Where did MSG come from, and why is it so controversial?
My 10-Year-Old Sister Is Disabled And She Just Wants An American Girl Doll Who Looks Like Her -- So We Started A Viral Campaign
: When YingYing Shang's sister expressed disappointment at yet another American Girl whose story differed so drastically from hers, she found a way to help her.
Comic Artist Explores Friendship And Love In The Age Of Facebook
: A Huffington Post interview with the amazing Yumi Sakugawa. She talks about the monster in her book
I Think I'm in Friend-Love With You
, her brainstorming process, and what's in store for her work next.
Go Far East Young Man: Americans Abroad
: Author Andrew Lam reflects on the recent surge of Asian American expats who have made their way to live and work in East and Southeast Asia.
C. T. Hsia, Who Brought Chinese Literature to the West, Dies at 92
: C. T. Hsia, a scholar who helped introduce modern Chinese literature to the West in the 1960s, providing close analysis and the first English translations of writers who are now widely recognized, died last month at 92.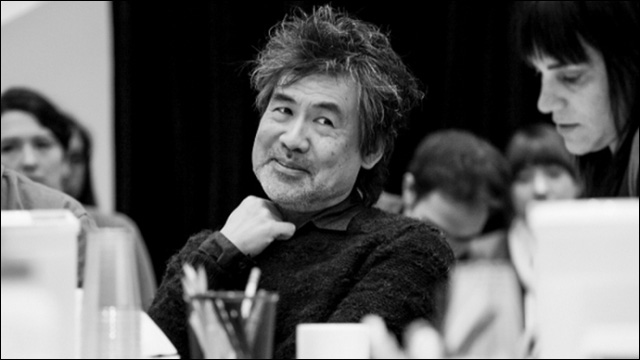 Kung Fu Journal (January 8, 2014)
: David Henry Hwang is currently in rehearsals for his new play
Kung Fu
, and is giving YOMYOMF readers a glimpse into the process up until its premiere in New York on February 24.
Jah Guide Me Through
: In the first installment of Open City's series "Lyrics to Go," Japanese dancehall kings Mighty Crown talk old-school Brooklyn and dub plates
Daylight for the Basement: Chinatown Activists Reunite
: Last month, about a hundred people gathered in the Gowanus area of Brooklyn to celebrate the opening of "Serve the People," an exhibit of archival material documenting the activism of Asian Americans in New York City in the 1970s.
Interview: Tze Chun
: Read a great five-part interview with filmmaker Tze Chun, co-writer and director of the indie crime thriller
Cold Comes the Night
.
The Tourist's Dilemma: To Haggle or Not To Haggle
: "I totally got cheated today at the spa, and I still feel bad for the person who lied to me." Some interesting thoughts on privilege versus profit.
Interview: Rising Star Arden Cho Talks Joining "Teen Wolf" and Asian Representation in Hollywood
: Arden Cho, who joins the cast of MTV's
Teen Wolf
this season, talks about her role on the supernatural drama, and growing opportunities for Asian actresses in Hollywood.