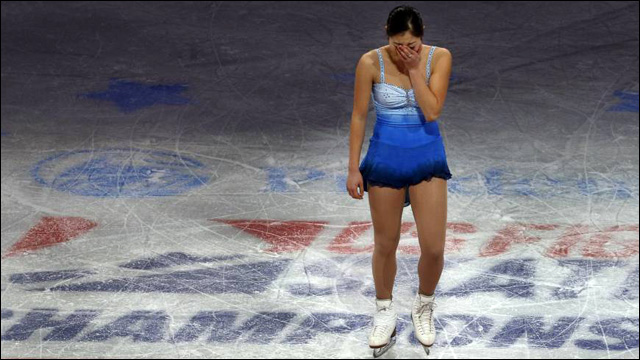 Mirai Nagasu, Ashley Wagner and the Myth of the Golden Girl
: "It's worth underscoring how significant this snub was: USFS has never in history ignored the results of the Nationals in picking its Olympic athletes when injury was not a factor."
UPDATED: The USFSA's nonsensical defense in the Nagasu/Wagner debacle
: "I have no clue whether USFSA's decision itself was based on race, and I'd like to believe it wasn't. What it was clearly based on, however, was marketability. But sadly, in the U.S., marketability is indeed based on race."
U.S. Figure Skating: Race Wasn't Factor in Selection
: U.S. Figure Skating responds to Jeff Yang's
Wall Street Journal
column, and it's basically the weak equivalent of "Some of my best friends are Asian..."
Dear, 'How I Met Your Mother': 'Asian' Is Not a Costume
: Kai Ma dropping some knowledge on what went wrong with that yellowface episode of
How I Met Your Mother
, and why it was such a slap in the face.
"How I Met Your Mother" is Part of a Bigger Problem
: The underrepresentation of Asian Americans in film and television is bad enough. According to a ChangeLab study analyzing mainstream political news, there is a disturbing dearth of coverage of Asian American issues and communities. Dismal, but not surprising.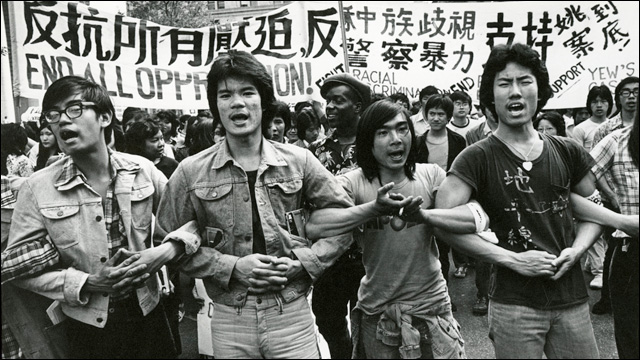 10 examples of #AAPI's rich history of resistance
: Oh, you think Asian Americans "lack a history of resistance"? You are wrong. "Like really, really, really wrong. Like insultingly wrong." Reappropriate provides ten examples of Asian Americans' history of oppression and political resistance.
My Experience With Online Harassment For Blogging About Race and Gender
: Grace Hwang Lynch writes about women bloggers who have had to deal with online harassment and abuse, including a recent incident on Twitter that crossed the line for her.
As Parents Age, Asian-Americans Struggle to Obey a Cultural Code
: In a country that is growing older and more diverse, elder care issues are playing out with particular resonance for many Asian Americans.
How to Suppress the Apology Reflex
: "But I realized I had to stretch myself to succeed in an environment that was so different from my cultural upbringing. Confidence was expected. And I knew it wouldn't just spring up from a pat-yourself-on-the-back brand of puffery, but from a deeper understanding of worth and how it could be communicated in the workplace."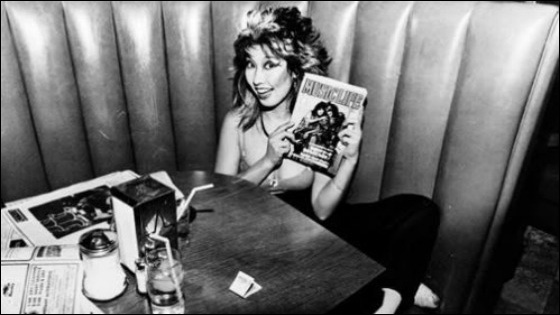 Iconic Punk Scene Hangout Atomic Café to Be Demolished
: A brick building on the corner of First and Alameda in Los Angeles' Little Tokyo, soon to torn down to make way for a new underground Metro stop, was once home to the Atomic Cafe, an iconic after-hours hangout for L.A.'s punk scene.
Nonprofit Brings Organic Asian Produce to Southern California
: Roots CSA is dedicated to bringing fresh, Asian vegetables to the Asian communities in Southern California. As a longtime recipient of these vegetables, I can attest that the produce is super-fresh and super-delicious.
Diamonds Separated by Oceans: Baseball, Japanese Americans, and Southern California's Pacific Rim
: For Japanese Americans, in the face of forced incarceration during World War II, Southern California and baseball served as critical factors shaping Japanese American identity, binding ethnic enclaves across the West Coast, forging ties with Japanese culture, and promoting civil rights.
Wendy Cheng on How Asians and Latinos Have Lived Side-by-Side in the San Gabriel Valley
: A new book,
The Changs Next Door to the Diazes: Remapping Race in Suburban California
by Wendy Cheng, examines the confluence between Asian and Latino communities in the San Gabriel Valley.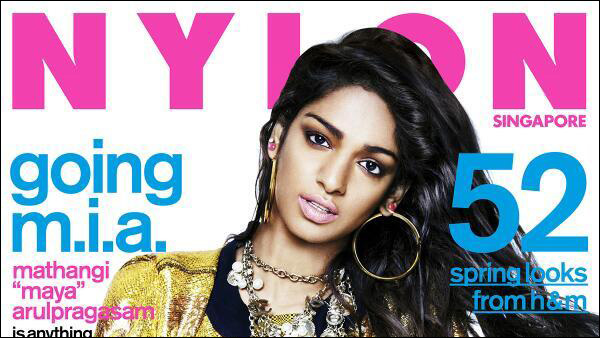 Why Did 'Nylon' Whitewash M.I.A. For Its Asian Readers?
The Aerogram points out that musician M.I.A.'s complexion appears significantly lightened on the cover of
Nylon's
Singapore edition.
Paul Lo, From Hmong Refugee To California Judge
: NPR's
Tell Me More
talks to Paul Lo, recently appointed judge on the Merced County Superior Court, and the first Hmong American judge in U.S. history.
The Man Behind Alibaba's Eventual I.P.O.
: Joe Tsai has become arguably the most sought-after executive in the world by Wall Street for one reason: He holds the keys to what will most likely be the largest initial public offering of this generation -- Alibaba, the Chinese e-commerce giant.
Meeting Tony Hsieh, the Mayor of Downtown Las Vegas
: A Gizmodo reporter sets out to "find" Tony Hsieh, CEO of Zappos and the financial and philosophical force behind the Downtown Project, the $350 million urban revitalization program transforming downtown Las Vegas.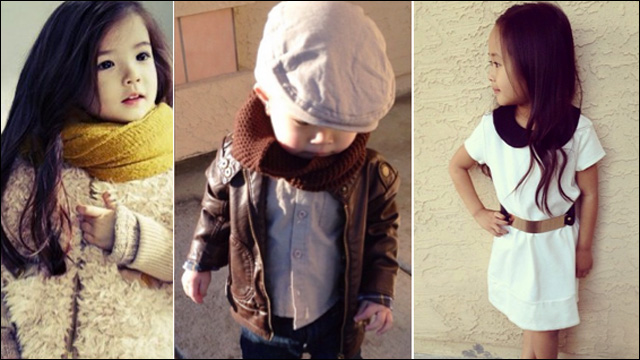 Adorable Asian Babies Who Dress Better Than You
: "Here are kids who make the playground their runway and lower our self-esteem by dressing way better than we
ever
did during our toddler years."
Kung Fu Journal (January 16, 2014)
: The second of playwright David Henry Hwang's YOMYOMF journals giving a behind-the-scenes glimpse into the rehearsal process for his upcoming play
Kung Fu
, which premieres next month at the Signature Theatre in New York.
Daniel Dae Kim on comedy, theatre and his new production company
: Daniel Dae Kim, who plays Chin Ho Kelly on
Hawaii Five-0
, talks about his improv and theatre experience, and his new production company, 3AD, where he will develop and produce projects for network and cable.
Sundance at 30: The Most Infamous Fistfights, Freak-outs and Firsts
: Roger Ebert's impassioned, vocal defense from the crowd at a controversial 2002 screening of Justin Lin's
Better Luck Tomorrow
makes
The Hollywood Reporter's
list of the Sundance Film Festival's most infamous moments.
Actress Linda Wang gives the lowdown on her role in the biopic drama 'Low Down'
: Actress Linda Wang talks about her role in the indie biographical family drama
Low Down
, which premiered this weekend at the Sundance Film Festival.