Gung Hay Fat Choy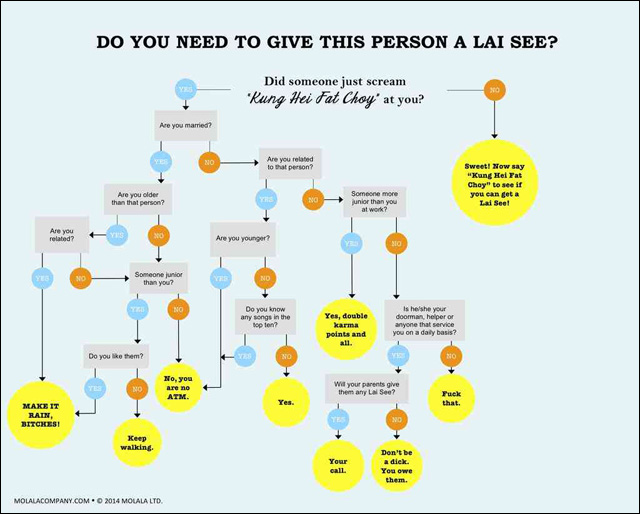 Happy Lunar New Year! Best wishes to you and your loved ones in the Year of the Horse. Been seeing this handy graphic passed around, and thought I'd share, in order to maximize the proper distribution of blessings.
Do You Need to Give This Person a Lai See?
According to tradition, some of our brothers and sisters will be ringing in the new year by giving and receiving blessings in the form of lai see, those red envelopes containing -- hopefully -- hella cash money. Or maybe just a little bit of money. But the relationship dynamics of who gives and gets can be complicated.
So refer to this guide, and distribute and accept those blessings accordingly.