Ohio State student Yuxiang Chen arrested and charged with trespassing and resisting arrest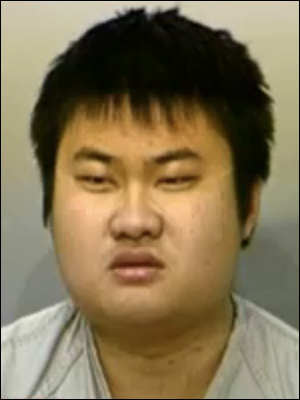 At Ohio State University, community members are demanding justice for a student who was harassed, pepper sprayed and arrested by campus police after falling asleep at the library while trying to study.
Campus Police Mace Chinese Exchange Student at Ohio State University
23-year-old Yuxiang Chen, a senior math major from China, was studying late last month at the 18th Avenue Library, which is open 24 hours a day. When library staff noticed him dozing off, he was asked to leave and invited to return later. When he did, he was confronted by police, and that's when things got physical.
A language barrier seems to have been an issue.
Investigators said Chen was asked to show his student ID when he came back but he refused. After exchanging words with security, the senior math major allegedly attempted to bite the staff members.

"I think that the language barrier is one of the main barriers, but they slammed him to the ground and he's then pepper sprayed twice in the face," Hastie said.

Medics evaluated Chen before officers put him behind bars. The student was charged with trespassing and resisting arrest.

Chen's supporters have started an
online petition
, claiming that the incident points to broader problems on campus, including a lack of proper police in cooperation with international students. The petition also calls for an apology and compensation for Chen, as well as accountability from those responsible for his harassment.
More here:
Apologize and compensate Yuxiang Chen for attacking him as well as hold those accountable for his harassment responsible.