Jeremy Lin keeps his cool. Chandler Parsons, not so much.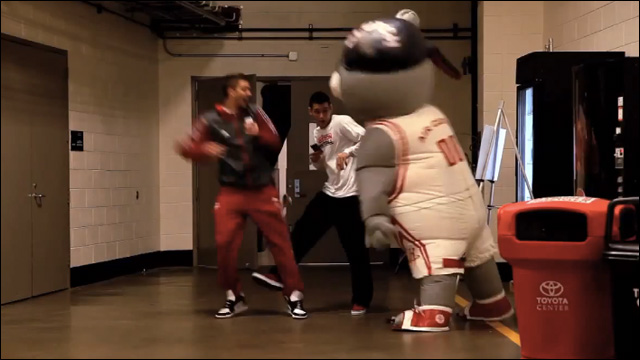 Is there anything funnier than watching grown men get the crap scared out of them? You never know what kind of sneaky surprise might be waiting to pounce in the Houston Rockets clubhouse. In this
video
, a seemingly inanimate Clutch the Bear, the Rockets' mascot, suddenly comes to life to prank the unsuspecting passing members of the team -- including Jeremy Lin. Take a look:
Tough guys on the court... not so tough in the presence of inflatable bears. Let the record show that our man Jeremy did flinch, but at least he didn't take a flying scaredy leap like teammate Chandler Parsons.
As for Francisco Garcia, just take a look at that death stare -- you do not want to mess with that guy.
More here:
Houston Rockets Get The Crap Scared Out Of Them By Their Own Mascot