CBS sitcom's latest "Slapsgiving" episode features lots of wind chimes and shit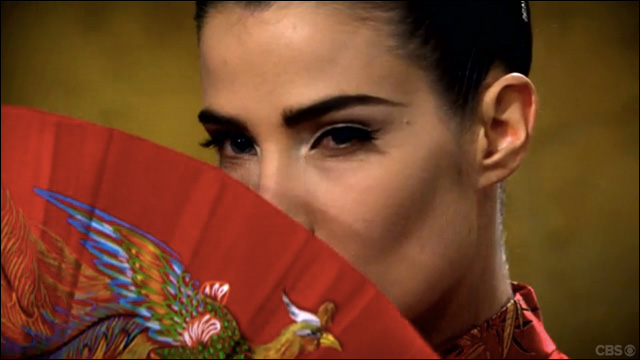 Catch last night's episode of
How I Met Your Mother
? Then I gotta ask -- what was up with all the yellowface?
The hit CBS sitcom has had an ongoing seven-year joke about a series of allocated slaps that Marshall can "collect" from Barney -- payment for losing a now-infamous season two Slap Bet. On last night's show, in an attempt to deliver a devastating second-to-last slap to Barney, Marshall explains how he mastered the "Slap of a Million Exploding Suns." This ended up being an excuse for the show to do some yellowface kungfoolery.
To learn the powerful slap, Marshall must seek the wisdom of three great masters who can teach him mighty virtues of slapistry: speed, strength and accuracy. These
Kill Bill
-esque "masters," of course, are played by the show's stars, Colbie Smulders, Josh Radnor and Alyson Hannigan... rocking some mild yellowface looks, oriental orientalism and random background Asians. Lots of wind chimes and shit.
At least nobody had their eyes taped back.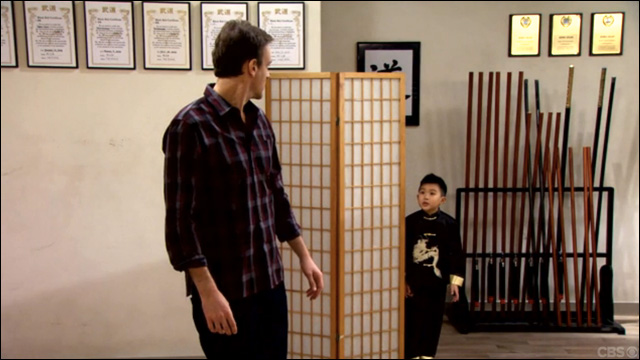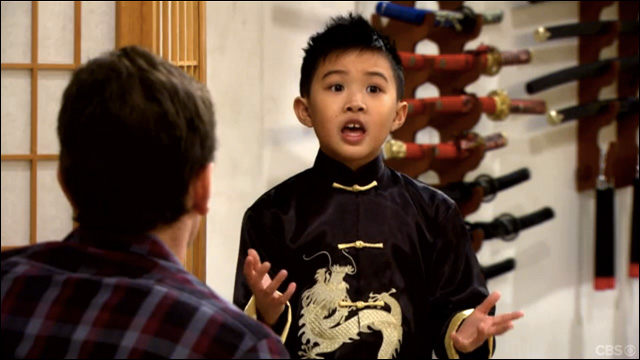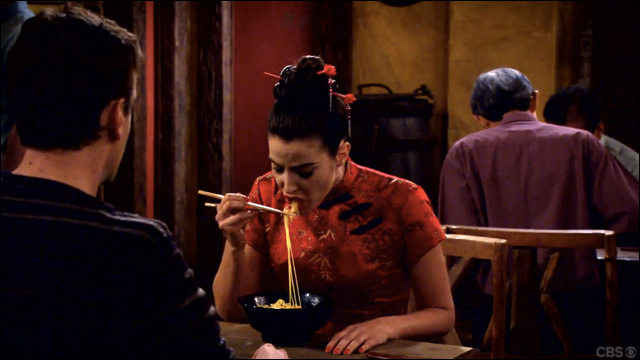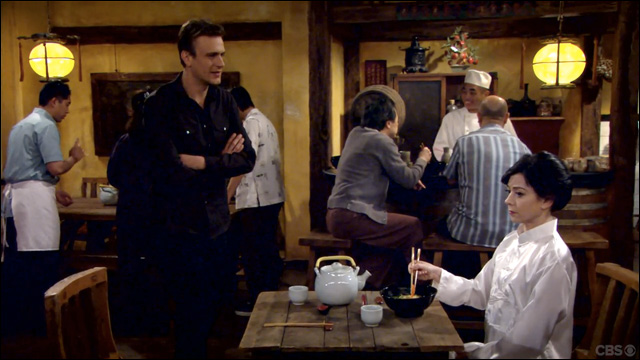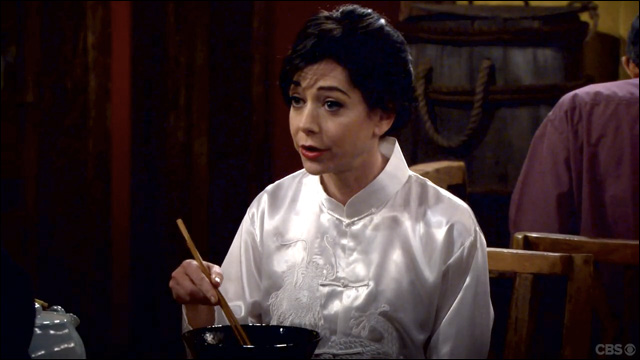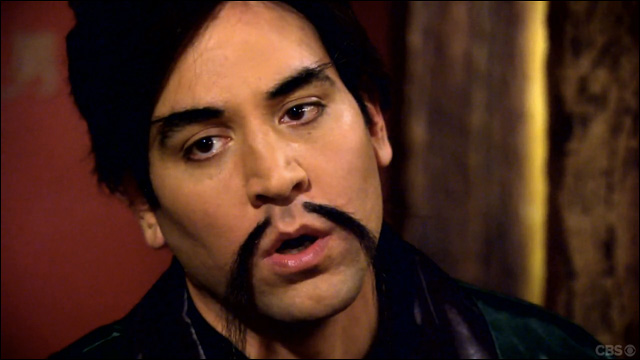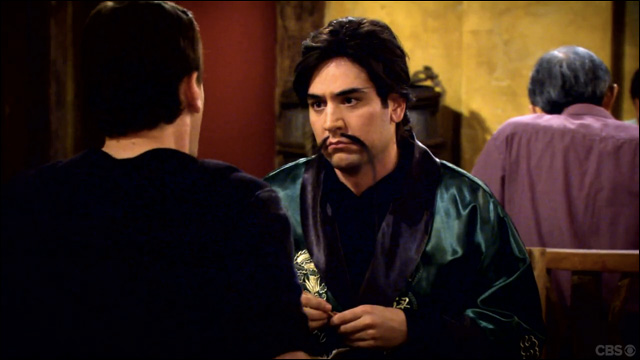 The episode did sign off with a performance by, I kid you not, Boyz II Men.