Singer/songwriter's latest record drops May 6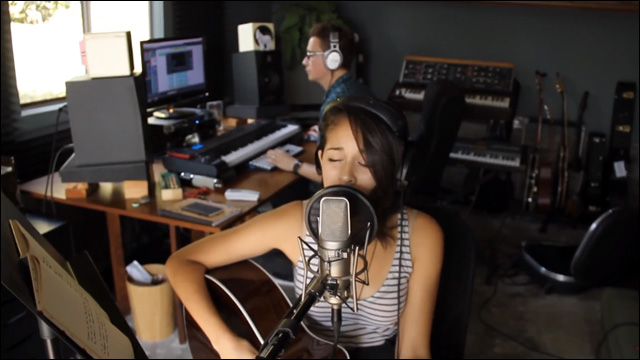 Sooooo excited to hear that singer/songwriter Kina Grannis has been hard at work on a new album,
Elements
, set to hit your earwaves this spring. She recently released this short
album teaser
, giving us a tiny taste of one of the tracks, "My Dear," plus some footage of her cooking up sounds in the studio. Check it out:
Um, did I just see Kina holding a snake? Awesome. And while we're at it, do note that Kina just dropped the first single from the album, "The Fire. Check out this beguiling lyric video:



"The Fire" is available for download now on iTunes and Amazon.

Elements will be out on May 6. Can't wait. For more information on Kina Grannis and her music, check out her official website and subscribe to her YouTube channel.