Prosecutors say Madoc Hyunsu O'Callaghan was beaten to death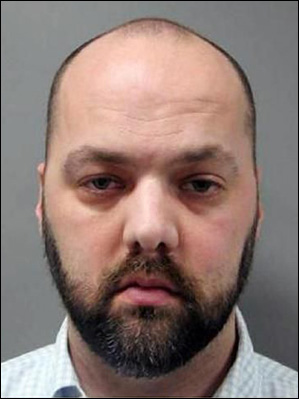 Disturbed by this terrible story out of the DC area... In Maryland, a veteran and high-ranking NSA agent is accused of brutally beating his adopted 3-year-old son from South Korea to death.
Montgomery County Man Charged With Murdering 3-Year-Old Adopted Son
36-year-old Brian Patrick O'Callaghan was charged with first-degree murder and child abuse resulting in the death of Madoc Hyunsu O'Callaghan, who was adopted months earlier from Korea. According to authorities, the child suffered a fracture at the base of his skull, bruises to the forehead, bleeding in the brain and other wounds.
O'Callaghan claims that the boy fell and was injured in the shower:
Investigators were called to Children's National Medical Center in Washington on Feb. 2, where police say the boy's injuries, including bleeding in the brain and a skull fracture, indicated he had been beaten. The boy died the next day of multiple blunt impact injuries, which O'Callaghan could not explain or account for, according to police charging documents.

Montgomery County police say O'Callaghan told investigators he had been caring for the child for two days while his wife was out of town when the boy at one point fell backward in the shower and hit his shoulder. The next day, O'Callaghan said he put the boy down for a nap, but when he went to check on him, the child had mucus coming from his nose and began vomiting after he was picked up, police said.

O'Callaghan said he took the boy to a hospital emergency center, where doctors became concerned that the child might be brain dead because of internal bleeding in the brain and hemorrhaging in the eyes, police said.

An autopsy confirmed that the Hyunsu's injuries were consistent with being beaten. According to prosecutors, the boy was basically "beaten to death from head to toe." O'Callaghan's defense attorney maintains that the boy's death is a "terrible tragedy" but not a crime.
More here:
Montgomery County man is charged with killing his 3-year-old adopted son