148-page report is an epic, damning chronicle of hazing, bullying, and racist abusive behavior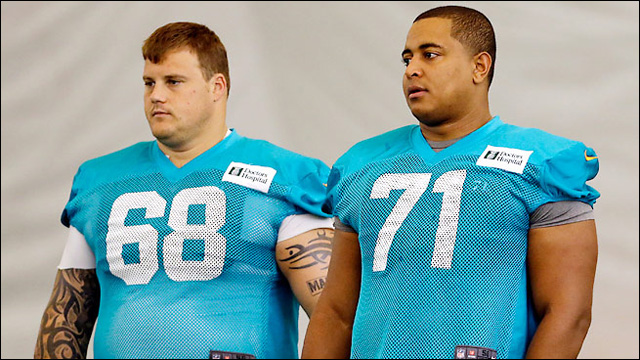 So we already knew something shitty was going on in the Miami Dolphins locker room, since news broke last November about lineman's Richie Incognito alleged misconduct, including repeated racial slurs and threats of physical violence against former teammate Jonathan Martin. But damn.
An independent investigation commissioned by the NFL reveals that Martin was far from the only person being targeted. Incognito and other members of the Dolphins displayed an ongoing "pattern" of racial and homophobic language and other abuse -- including towards an Asian American assistant trainer.
Report details racial abuse of Dolphins trainer
According to the report, the trainer, who is of Japanese descent, was repeatedly subjected to racial abuse, which included slurs and other racially derogatory language from Icognito, Johny Jerry and Mike Pouncey:
The Japanese-born trainer was apparently the subject of repeated abuse from Richie Incognito, John Jerry and Mike Pouncey.

The report says they referred to him as "Jap," "Chinaman," a "dirty communist" or a "North Korean," and would make demands such as "give me some water you f—ing chink."

There were also lewd remarks relating to massages, and Incognito admitted making the remarks to the trainer.

On Dec. 7, 2012, the anniversary of the invasion of Pearl Harbor, the three players took it to another level.

The report says they "donned traditional Japanese headbands that featured a rising sun emblem (which the Assistant Trainer had given them) and jokingly threatened to harm the Assistant Trainer physically in retaliation for the Pearl Harbor attack."

This is horrifying, but it's apparently just scratching the surface. The 148-page report is an epic, damning chronicle of hazing, bullying, and racist abusive behavior. It's basically workplace bullying, except the workplace was a professional football locker room. May the hammer fall hard on these shitty human beings.
More here:
The Worst Stuff From The Miami Dolphins Investigation