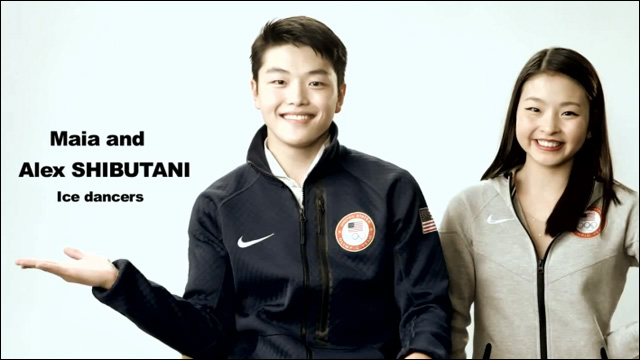 Meet Team USA: Maia and Alex Shibutani
: Brother-sister ice dance team Alex and Maia Shibutani, who are making their Olympic debut, talk about their early dedication to the sport, the judge-friendly, uncanny unison they share as siblings, and the long road that got them to Sochi.
Foodbeast Discovers What the Sriracha Factory Actually Looks Like Inside, Sadly No Oompa Loompas
: A behind-the-scenes look into Huy Fong Foods' 650,000 square-foot factory in Irwindale, California, the sacred lair where they make the magical spicy elixir known as Sriracha.
Arthur Chu Is Playing Jeopardy! the Right Way
:
Jeopardy
legend Ken Jennings gives current contestant Arthur Chu's controversial Daily Double hunting strategy the thumbs up.
Featured Artist: Tanzila "Taz" Ahmed and #MuslimVDay cards
: "Yeah, I'd wiretap that." An interview with artist, writer, and activist Taz Ahmed, who designed a collection of #MuslimVDay cards.
Author, N. Va. native Helen Wan on the 'bamboo ceiling'
: Helen Wa's debut novel,
The Bamboo Ceiling
follows the life of an Asian American woman as she tries to advance into corporate culture.
The New York Times Take on Japanese Style in Sochi is Off-Base
: In a fashion piece for the
New York Times
, sartorial columnist Guy Trebay lamented the Japanese team's lack of kimonos during the Winter Olympics' opening ceremonies. Jian Deleon tells Trebay to calm down.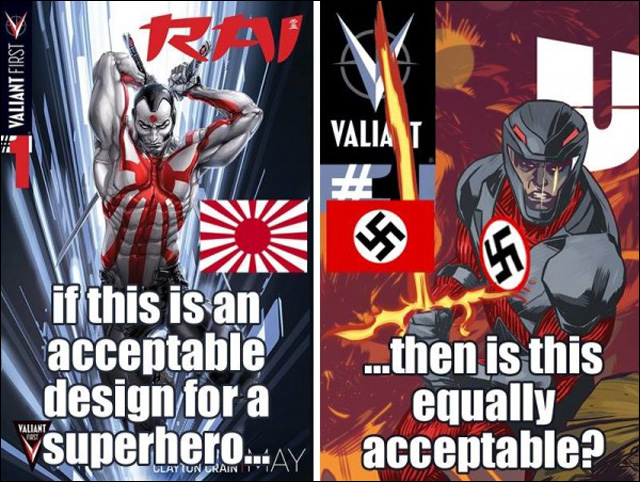 Japanese War Flags and Comic Publishers' Lack of Creativity
: Valiant Entertainment recently unveiled the long-awaited lineup for their new roster of rebooted and revamped characters. Unfortunately, one of the character's new redesign prominently invokes the "rising sun" of the Japanese imperial flag.
Asian American Organizing: The Flipside of Conditional Privilege
: Race Files' Soya Jung offers some observations and lessons on the flipside of conditional "Asian privilege": resistance and struggle.
How Amy Chua Gets Race Wrong
: What's missing in
The Triple Package
? A lot.
The Flaw at the Heart of The Triple Package
: Why Amy Chua and Jed Rubenfeld's book
The Triple Package
, and their dubious thesis about success and ethnic groups doesn't hold water.
Philly archive preserves South Asian American history
: The
South Asian American Digital Archive
documents the long and important history of South Asians living in the U.S.
Shanghai Warms Up To A New Cuisine: Chinese Food, American-Style
: Shanghai's Fortune Cookie restaurant serves up Chinese American food and among its clients are Americans who miss crab rangoon and General Tso's chicken-- dishes not normally served in China.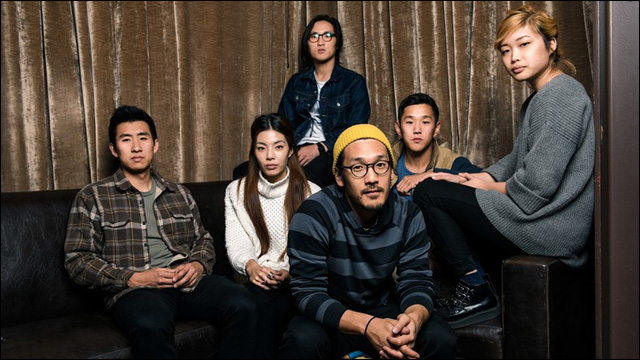 Classically Trained, Unlikely Rockers
: Ignore the writer's references to K-Pop and read about how Run River North turned from classically trained musicians and 9-to-5ers to indie rockers who sing about the Korean American experience.
Randall and Jae Suh Park: Baby Makes Three
:
LA Weekly
's "Couples Issue" profiles some local duos they deem great. Actors Randall and Jae Suh Park talk about how they serendipitously met three times, and the recent adorable addition to their lives.
Valentine's Day POPsessions: George Takei's Real-Life 'Romeo and Juliet' Story
: George Takei answers some questions on love and romance. What's the best movie to make out to, according to him? Porno.
Roy Choi's Taste of South Korea
: Roy Choi's latest project is Pot, a Korean market, which will be at the Line hotel in LA's Koreatown.
New York Times
interviews him about his travels through South Korea.
Comics' First Asian-American Superhero Returns in 'Shadow Hero'
: Award-winning graphic novelist Gene Luen Yang teams with artist Sonny Liew for the revival of the long-forgotten Green Turtle. Uh, who? The first Asian American superhero!
The race Gilmore Junio didn't skate
: After finishing in 10th in the 500 meter speed skating competition, Gilmore Junio decided to give up his go at the 1000 meter race to Denny Morrison, who went on to win the silver.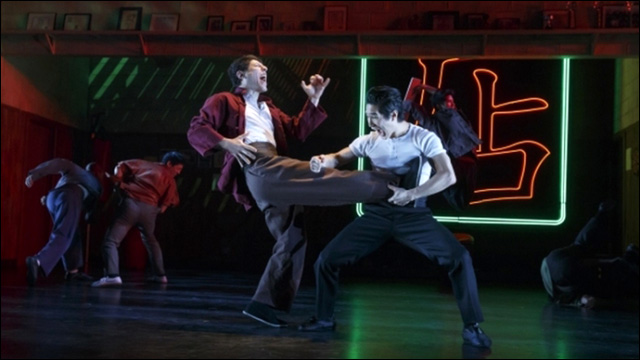 Kung Fu Journal (February 15, 2014)
: Playwright David Henry Hwang's latest blog entry for YOMYOMF, chronicling the production behind his latest play
Kung Fu
, a biographical take on the life of Bruce Lee.
Wong Fu and the secrets of DIY YouTube stardom
: Wes, Ted and Phil, the dudes behind Wong Fu Productions, talk about the humble beginnings behind their successful YouTube channel, and the ambitious next steps for the popular filmmaking trio.
Scaling With A Personal Touch - Lessons From An Online Art Curator
: In 2011, dancer and entrepreneur Tze Chun started Startup Uprise Art, an online curator service. Recently, she's expanded the company to handle corporate clients, too.
Feature: Five Qs with Sunyoung Lee
: An interview with Sunyoung Lee, publisher and editor at Kaya Press.
Watch Cung Le talk about the semi-racist stereotypes that exist in Hollywood
: Mixed martial artist Cung Le gives some real talk on the racism he's encountered while working in Hollywood.
6 Hollywood Films Where the Asian Villain Should Have Kicked the Good Guy's Butt
: Hollywood cinema has long, illustrious history of Asian villains. YOMYOMF offers up six movies, from
Lethal Weapon 4
to
Year of the Dragon
, where the Asian bad guys really should have kicked the white hero's ass.