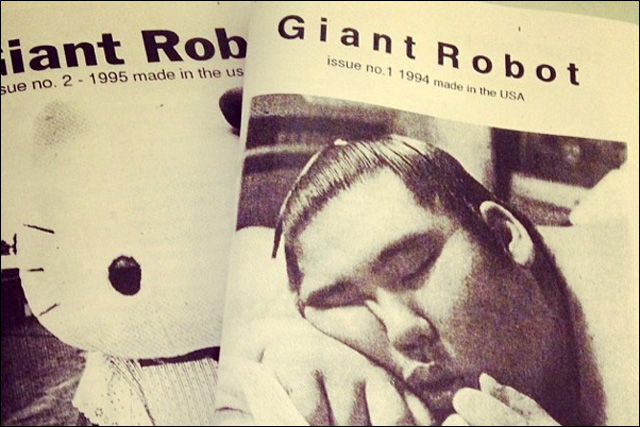 GR 20 Years: Reprinting Giant Robot Issue 1 and 2
: Has it really been twenty years? To celebrate the 20th anniversary of Giant Robot, Eric Nakamura is re-printing the humble first and second issues of the iconic Asian pop culture magazine for LA Zine Fest.
My Baby and AOL's Bottom Line
: Last week, AOL CEO Tim Armstrong landed himself in a media firestorm when he held a town hall with employees to explain why he was paring their retirement benefits, blaming "distressed babies" that drove up the costs. Deanna Fei, the mother of one of those babies, responds.
How I Learned To Feel Undesirable
: "When I look in the mirror, I do not see someone that I understand to be handsome by Western standards. I look mostly Asian, and like so many other heterosexual Asian males before me, I have internalized a lifetime of believing that my features, my face, my skin tone, in tandem, make me unattractive and undesirable."
'Jeopardy!' champion Arthur Chu: Villain or hero?
30-year-old insurance analyst Arthur Chu is all the buzz because of his four-game winning streak on
Jeopardy
, thanks to a his unorthodox gaming strategy.
Love Is A Radical Tool
: Our friend Taz Ahmed on radical activism, art that shifts culture, and love.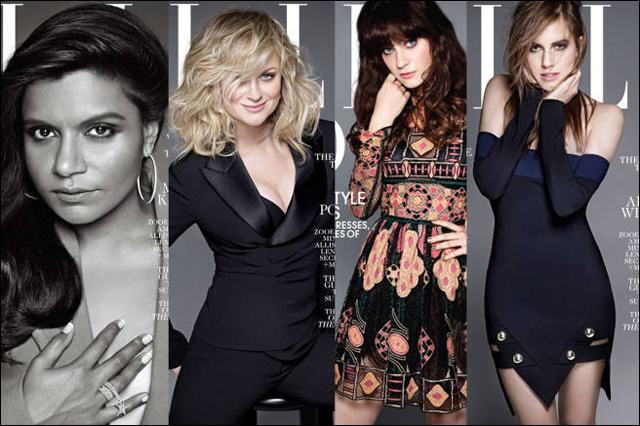 Elle Editor Explains Why Mindy Kaling's Cover Was Black and White
:
Elle
's February issue featured four women in television, and Mindy Kaling's cover was the only one that was a black-and-white close-up of her face. An editor of the magazine responds to the controversy that stirred from it.
Michigan in Color: Our sacrifice, our shame
: "Michigan in Color" is
Michigan Daily's
opinion section for students of color at UofM. Recently, Carlina Duan writes about growing up in a "liminal space" and navigating race and her relationship with her mother.
The Problem With Asian American Racial Privilege
: What is "Asian privilege"? What is Asian American racial privilege? Scot Nakagawa breaks it down.
The Rubenfeld-Chua Hoohah
: Why we need to get over the controversy around Amy Chua and Jed Rubenfeld's new book
The Triple Package
-- "one of the more annoying non-news events of the year" -- and get our eyes back on the prize.
Give the Cheerios interracial family their own show!
It's great to see interracial families in ads, but when will more such families get featured in the stories on actual television shows?
The Winnipeg Art Gallery and the Yellow(Face) Peril
: "There is something particularly hurtful when one of the most important cultural institutions in Winnipeg invites Orientalism, fetishization, and stereotyping in the name of charity."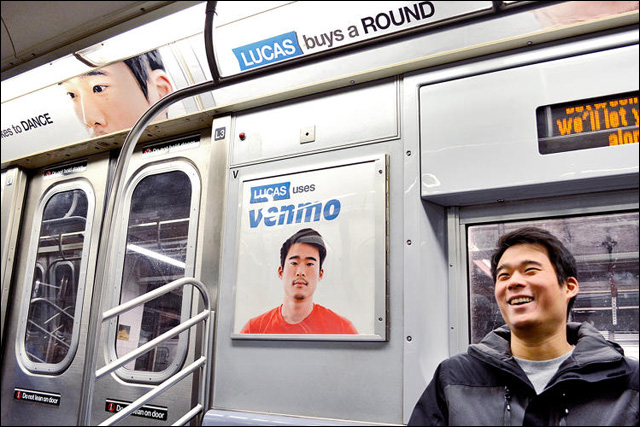 Lucas Talks To Fast Company: Reviled Venmo Subway Ads Explained
: Lucas takes the stairs. Lucas rides the subway. Lucas uses Venmo. If you use the NYC subway, you've probably seen the ads. What's the deal?
An Open Letter to 'Saturday Night Live'
: Jeff Yang takes on
Saturday Night Live's
historic lack of diversity and that recent opening monologue that involved a martial arts fight, squinty eyes and a gong.
This is a response to Nicole Mullen's piece called "So Are We Just Not Going Tell Chinese People That New Years Was A Month Ago?"
Olivia Chow offers a level response to the troll-tastic hipster racist "satire" piece that wondered why Chinese New Year is celebrated in the U.S. Hi-lar-ious.
Bad Boy of 'Jeopardy,' Arthur Chu, Refuses to Apologize - Should He?
More on
Jeopardy
renegade Arthur Chu, who's been labeled as "diabolical" and an "anarchist." Should Chu apologize? (Hellzzz no.)
Spotlight on Hyphen Heroine Fiona Ma, Hepatitis B Woman Warrior
: Fiona Ma is a politician elected to the California 12th District Assembly, and is leading to fight against one of the most widespread problems to plague the Asian American community: Hepatitis B.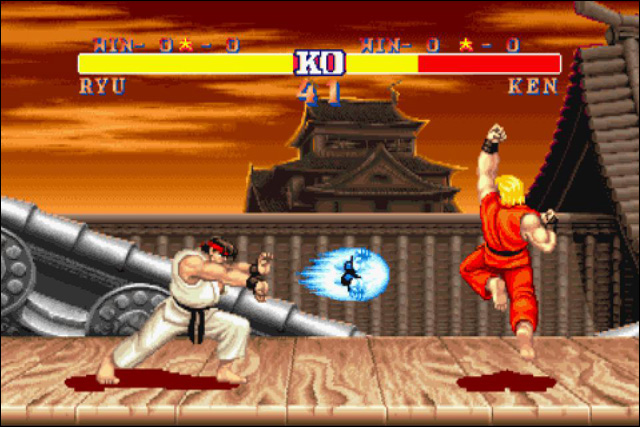 Street Fighter 2: An Oral History
: A fascinating inside look at the creation and fallout of Capcom's industry-defining fighting video game
Street Fighter 2
, as told by those who were there.
Kenneth Choi Talks Playing One of Jordan Belfort's Enforcers in "The Wolf of Wall Street"
: An interview with actor Kenneth Choi, who played Chester Ming on Martin Scorsese's
The Wolf of Wall Street
Why is it so hard to find a good Filipino restaurant?
Despite being the second largest Asian population in the U.S., it's really hard to find a good Filipino restaurant. Why is that?
For Today I Am a Boy: A novel through the story of a transgender Chinese-Canadian child
: Kim Fu's debut novel,
For Today I Am a Boy
, is the story of a transgender child of a Chinese Canadian family.
J.R. Celski: Everything You Need to Know About the Short Track Star
: 23-year-old U.S. short-track speedskating star J.R. Celski, the "Comeback Kid," is drawing inspiration from his hometown team's Super Bowl victory to fuel his pursuit of Olympic glory.