Vivek Murthy would be "right at home" with the two other Indian doctors in Dodge City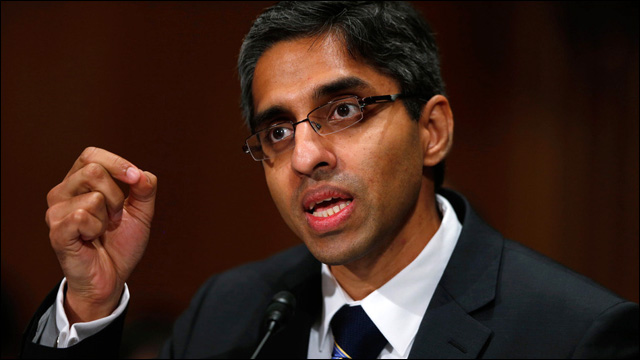 You gotta love it. Put a brown guy in the room and some well-intentioned white person is compelled to remark that he also happens to know some lovely brown people. Only in this case we're talking about Surgeon General nominee Vivek Murthy. He's Indian American. Senator Pat Roberts wants Dr. Murthy to know that he too knows a few Indian doctors, and he thinks they're pretty darn great.
Kansas Senator Wants Indian-American Nominee to Meet His Cool Indian Friends
During Murthy's confirmation hearing, the senator from Kansas took a moment to boast that Dodge City is home to some wonderful Indian American doctors. There's that lovely one from India and that other one that helped him out that one time with the thing with the carpal tunnel. Senator Roberts also extended a good ol' Kansas invitation to Dr. Murthy, because he'd be "right at home." With those two Indian doctors.
Let's go to the tape:
Roberts: "You ever been to Dodge City, Kansas?"

Murthy: "I have not, sir. But I would love to come."

Roberts: "Well, good. I'm going to invite you, because we have a lovely doctor from India. She's in her mid-30s, and she's highly respected by the community. And another doctor from India that did my carpal tunnel when I did a stupid thing. And so, I think you'd be right at home, and we would welcome you."
Dr. Murthy is President Obama's nominee for Surgeon General of the United States. He's a physician, holds multiple degrees and is the co-founder and president of Doctors for America. If confirmed by the Senate, he will become the youngest Surgeon General in U.S. history. He is an accomplished medical professional.
That's all great, Vivek, but Senator Roberts just wants you to know that he has some Indian doctor friends.
More here: Senator Tells the Surgeon General Nominee He Knows Some Indian Doctors