Reunited twins Samantha Futerman and Anaïs Bordier share their story on ABC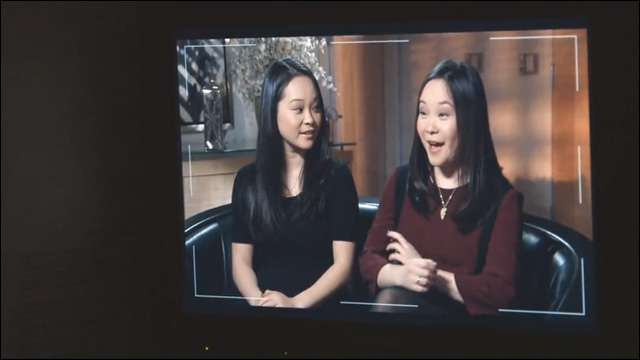 Aaahhhhhhh.
Twinsters
Samantha Futerman and Anaïs Bordier -- twin sisters, separated at birth, raised on different continents,
reconnected
25 years later through social media -- are making a documentary about their amazing, wonderful journey. With their story continuing to pick up publicity (including getting
highlighted
as part of Facebook's 10th anniversary), they were interviewed today on ABC's
Good Morning America
.
Twins Separated at Birth Find Each Other On Different Continents
A DNA test confirmed that the two are indeed twin sisters. (I think that was pretty obvious, but why not make it official?) The first time Sam and Anaïs chatted via Skype, they talked for three hours. The first time they met face to face in London, Anaïs poked Sam's head to make sure she was real. Check it out:
There is an incredible weird warm energy when the two are on screen together. Like the world just makes a little bit more sense now that they've found each other. Oh, and did I mention that they're freaking adorable? Seriously. If need further proof, look no further than this
behind-the-scenes video
about their trip to New York City to tape the
Good Morning America
segment:
I love this story and can't get enough of it. Don't you want to see more? There's about a week or so left to help fund the
Kickstarter
for post-production on their film. Go
here
to make a pledge, and for further information, visit the
Twinsters Facebook page
.