This blog finally becomes an Angry Asian teenager.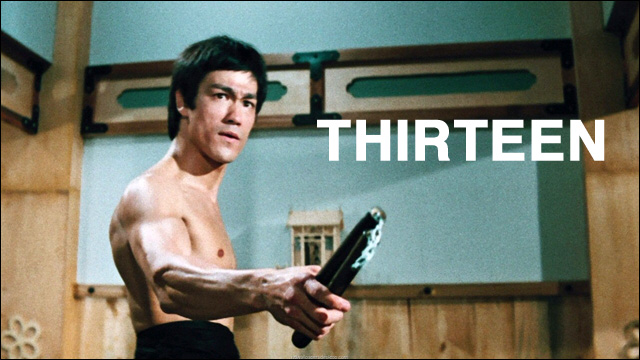 Hey, everybody. Just wanted to take a moment to say thank you. Today marks the official anniversary of this blog. Believe it or not,
thirteen years ago
today, I cranked some levers and flipped the switch to launch the very first iteration of Angry Asian Man. With each passing year, I keep thinking I did the math wrong, but my calculations are correct. It is true. Somehow, I've been doing this darn thing for 13 years.
It's been incredible. When I first started it, I didn't even know what I was doing was referred to as "blogging." Nobody had tipped me off to that term yet. I barely knew what I was doing and I sure as hell didn't expect anyone to read it. But slowly, over many years, this site has become a significant destination for a lot of people. I've found a voice and a space and a calling, in a way I never could have anticipated.
So thank you.
Thank you to the readers who visit every day, who tell me it's part of their regular web routine. Thank you to the students who are required to read it for their Asian American Studies class. Thank you to instructors who assigned it. Thanks to the first-time visitors, who just stumbled onto this blog right now. Hope you stick around.
Thank you to our intrepid Angry Asian Intern™ Cara for her behind-the-scenes butt-kicking.
Thank you to anyone who's submitted links, tips and helpful information over the years. You keep the wheels turning, day after day. Thank you to all who have passed along a post and spread the word, inciting anger and action, or maybe just sharing a laugh. Thank you to the loyal friends and followers I've never met, who faces I only know as profile pics. Thank you to the haters. You continue to fuel my fire.
Thank you to my mom, who apparently reads this site every day.
Most of all, thank you to all the readers and supporters I count as friends. The amazing, awesome individuals this blog has placed in my path over the years. The leaders and mentors who have lent an ear or shared an inspiring word. The comrades and collaborators who have stood beside me in struggle and celebration. The pals who have bought me a drink and/or have gotten smelly with me over a Korean barbecue grill. The longer I do this, it becomes clear that what matters most to me is community. And I am blessed with community.
The thirteenth year of this blog was also probably the most eventful year of my life. Thank you, again, for being a part of it. The work continues, and there are changes ahead, but it's going to be awesome. I've got some really exciting projects in the works, and I'll depend on your partnership even more. I'm looking forward to it.
Happy Angryversary, everybody. Thanks. Stay Angry.