18-year-old Yuan Zhou reached speeds up to 122 mph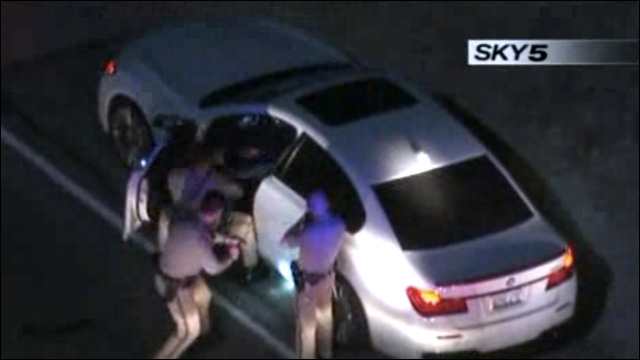 Asians behaving badly... police chase edition! In Southern California, a college student was taken into custody Thursday night after leading authorities on a high-speed police pursuit through Los Angeles.
UC Irvine Student in Custody After Police Pursuit Ends on PCH
18-year-old Yuan Zhou, a Chinese exchange student at UC Irvine, apparently has the need for speed. And a desire to get the hell away from the cops. He and his BMW led California High Patrol officers on high-speed chase through the city, reaching speeds up to 122 mph and finally coming to a stop in Malibu.
It apparently started with an attempted traffic stop in East Los Angeles:
At 8:33 p.m. Thursday, a CHP officer attempted to conduct a traffic stop for unsafe lane changes on the northbound 5 Freeway in East Los Angeles, Valkenburgh said. The vehicle, a newer-model BMW, failed to yield.

A chase ensued, reaching speeds of up to 115 mph on the westbound 10 Freeway before continuing northbound on PCH. However, the car came to a complete stop at least three times when it came to red lights at intersections.

The pursuit ended at 9:16 p.m. in Malibu, just south of Lunita Road.

Zhou is charged with felony evading and was released on $75,000 bail.
Not going to lie -- police chase videos are kind of my guilty pleasure. I hope someone got this one on tape! Aside from the whole driving-at-deadly-speeds thing, Zhou is apparently a fairly conscientious driver; during the chase, he observed traffic lights and other laws. Well, that's certainly courteous.
More here:
Pursuit in L.A. reaches 122 mph; driver is international student