Presented by the Center for Asian American Media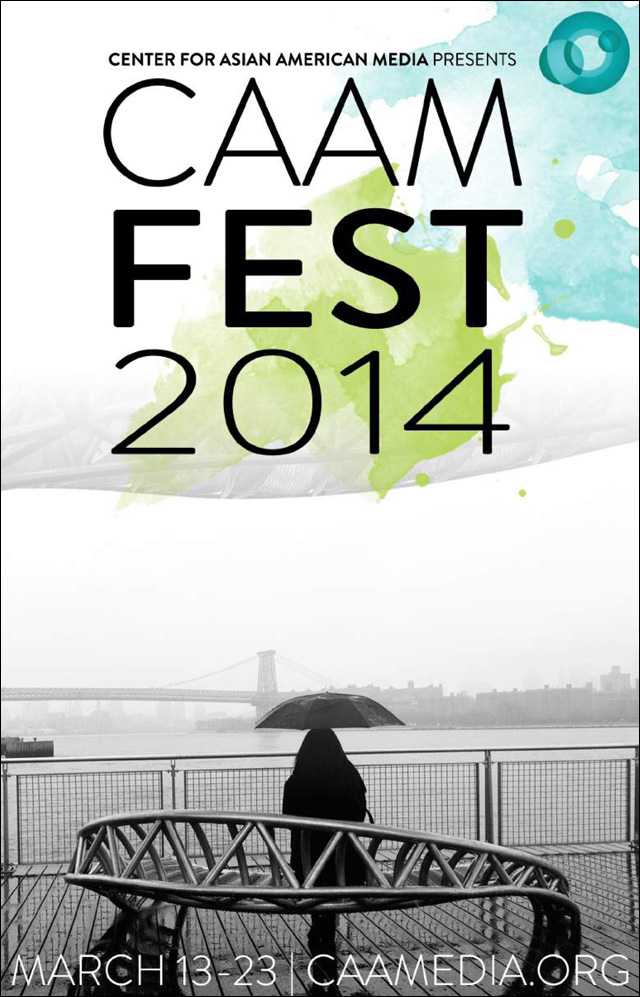 Bay Area film fans, if you haven't already heard,
CAAMFest 2014
is going down next week, March 13-23. Presented by the Center for Asian American Media, and now in its 32nd year, the festival is an 11-day celebration of Asian and Asian American storytelling in film, and new ventures in music and food.
I got to a lot of film festivals, and CAAMFest is one of my favorites. I have personal roots with this festival, and I try to attend every year. Going to CAAMFest is like coming home. Once again, they've put together a top-notch program. CAAMFest 2014 celebrates contributions of Asians and Asian Americans in media by paying tribute to significant benchmarks in history and by showcasing the trailblazers of the 2st century.
The festivities kick off on Thursday, March 13 with the Opening Night screening of Ham Tran's
How To Fight in Six Inch Heels
. Check out the rockin' festival
trailer
:
Here's a rundown of some highlights from CAAMFest 2014:
OPENING AND CLOSING NIGHTS: HOW TO FIGHT IN SIX INCH HEELS AND DELANO MANONGS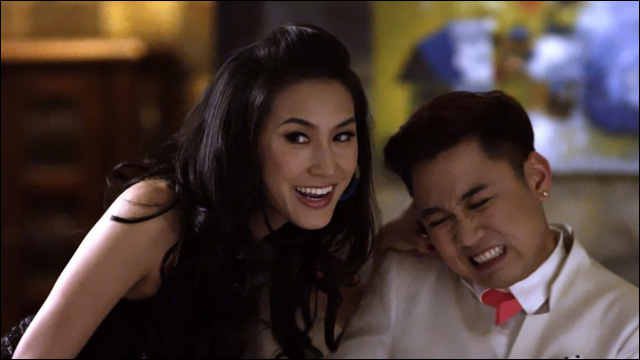 HOW TO FIGHT IN SIX INCH HEELS: CAAMFest 2014 comes right out of the gate in style with the North American premiere of the lively Vietnamese box office hit, HOW TO FIGHT IN SIX INCH HEELS. Directed by Ham Tran (JOURNEY FROM THE FALL) and starring Bay Area native Kathy Uyen (SUPERCAPITALIST, PASSPORT TO LOVE), the romantic comedy keeps in the spirit of fashion-savvy films like THE DEVIL WEARS PRADA to tell the story of Anne (Uyen), a high-strung New York fashion designer who flies to Vietnam after she suspects her fiancé is having an affair. Comedy ensues when she infiltrates Saigon's high fashion world. The film is a prime example of how trailblazers like Tran and Uyen are making a significant impact on the global film market.

The evening continues with the Opening Night Gala at Asian Art Museum. To keep with the fashion theme of the evening, there will be a special presentation by San Francisco-based socially responsible styling firm Retrofit Republic while guests dance to music from local DJs and enjoy delicious bites and beverages from some of the Bay Area's finest restaurants. Guests will also get an exclusive look at the world's first yoga exhibition, Yoga: The Art of Transformation.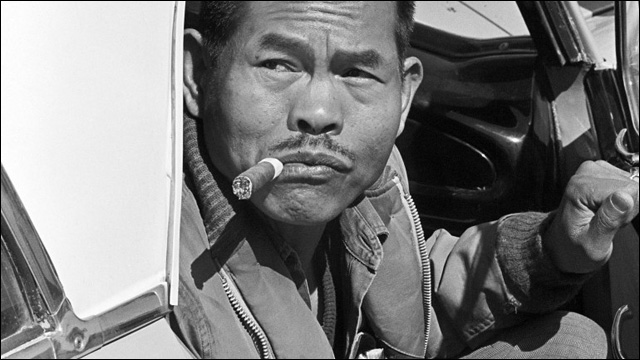 DELANO MANONGS: Shifting from San Francisco to Oakland, CAAM is excited to conclude the festival with its closing night film, DELANO MANONGS, at the New Parkway Theater, a new CAAMFest venue. Directed by Marissa Aroy, the documentary tells the overlooked story of the Filipino leader Larry Itliong and how he helped rally the thousands of Filipino and Chicano farmworkers that led to the Delano Grape Strike of 1965 and the creation of the United Farm Workers Union. The labor movement garnered national attention and embedded Itliong's legacy in Filipino American history.

In celebration of the culmination of CAAMFest 2014 and our first year in Oakland, the closing night party will take place at Vessel Gallery. Come join us as we toast another wonderful year of CAAMFest at one of the most beautiful modern art spaces in downtown Oakland.

CENTERPIECE PRESENTATIONS: AMERICAN REVOLUTIONARY: THE EVOLUTION OF GRACE LEE BOGGS AND COLD EYES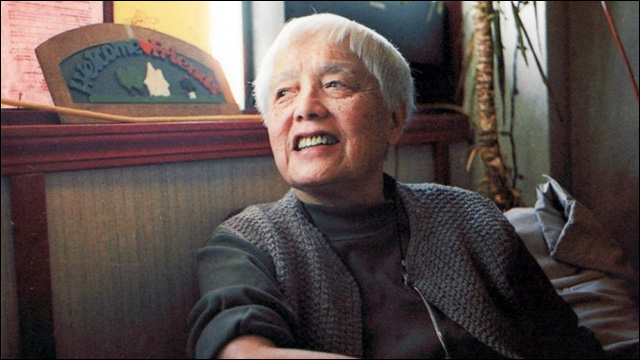 AMERICAN REVOLUTIONARY: THE EVOLUTION OF GRACE LEE BOGGS: Acclaimed director Grace Lee spotlights the iconic Grace Lee Boggs, the 98-year-old outspoken activist, feminist, author and philosopher. The first of two centerpiece presentations, AMERICAN REVOLUTIONARY documents Boggs and her experiences as an advocate focusing on the struggles in the African American community, including the actions she has taken which have led to her significant impact on social justice in America.

A VIP reception will precede both films where we will honor CAAMFest award nominees while enjoying hors d'oeuvres. Guests include director Grace Lee and the revolutionary herself, Grace Lee Boggs. More special guests are expected to be in attendance and will be announced on the website.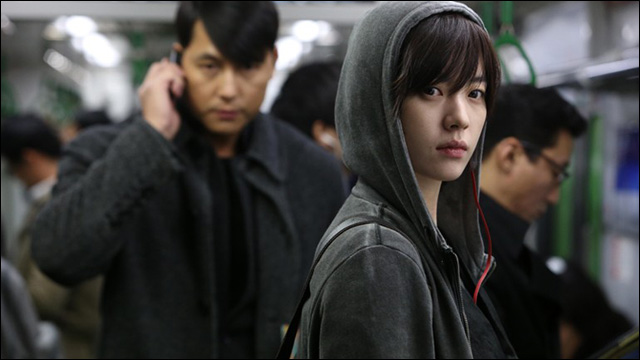 COLD EYES: CAAMFest's international centerpiece is COLD EYES, a remake of the 2007 Hong Kong film EYE IN THE SKY, directed by Cho Ui-seok and Kim Byung-seo. Set against the backdrop of the streets of Seoul, the story follows an elite police unit, specializing in surveillance, as they track down the ruthless leader of string of robberies. The crime thriller screened at the 2013 Busan International Film Festival before becoming South Korea's biggest hit of 2013. Director Jo Ui-seok and Producer Song Dae-chan will be in attendance.

DIRECTIONS IN SOUND & SUPERAWESOME LAUNCH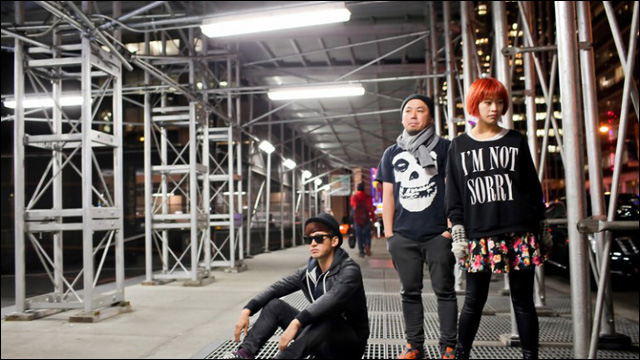 Directions in Sound is CAAMFest's premiere Asian and Asian American music showcase featuring emerging and cutting edge artists. Over the history of CAAMFest we have presented over 100 live musical acts. This year's program features the hip-hop and rock beats from Korea, Vietnam and the Bay Area.

KOREAN SHOWCASE: San Francisco native and Korean American hip hop MC Kero One hosts the first of two Directions in Sound music showcases, featuring three bands becoming big marquee names in the Korean music scene. The night will open with a DJ set by Relic, and continue with the electronic sounds of Love X Stereo, innovative indie band Glen Check and the quirkiness of Rock N' Roll Radio.

HERE COMES TREBLE: For the second Directions in Sound of 2014, CAAMFest puts the ladies front and center in a show that celebrates females in hip hop, folk and soul. Making her U.S. debut is Suboi who has been tagged as "Vietnam's Queen of Hip Hop." Influenced by Eminem, Snoop Dogg, Linkin Park and Aaliyah, the 23-year-old has the ability to hold her own in a male-dominated music genre and a country that is known for censorship. With personal lyrics inspired by family, love, and social pressures, she has not only broken down barriers but created her own distinct style and has become the first female rapper to achieve success in Vietnam. Joining her is Bay Area-based MC Rocky Rivera, the contemporary jazz-meets-folk sounds of Cynthia Lin and the Blue Moon All-Stars, and an all-female roster of turntablists including DJ Umami, DJ ThatGirl and DJ Roza.

SUPERAWESOME LAUNCH FEATURING AWESOME ASIAN BAD GUYS: Enjoy a night at the Oakland Museum of California with a sneak preview of the Superawesome: Art and Giant Robot exhibit, curated by Giant Robot's editor and publisher Eric Nakamura. CAAM and OMCA team up to offer an exciting evening with a special Asian-focused Off the Grid, live music, and a screening of Patrick Epino and Stephen Dypiangco's action-comedy AWESOME ASIAN BAD GUYS starring Tamlyn Tomita (TRUE BLOOD, KARATE KID PART II)and Dante Basco (THE LEGEND OF KORRA, HOOK).

* * *
And baby, that's just scratching the surface of the amazing, diverse collection of narratives, documentaries, shorts and other programs CAAMFest has to offer. For further information about the festival, including the full schedule, and to purchase tickets, visit the
CAAMFest 2014 website
. See you there!