Assemblyman Phil Ting honors transgender health advocate and civil rights leader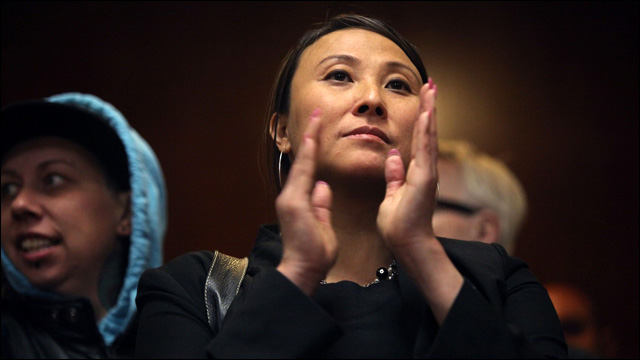 Congratulations to transgender health advocate and civil rights leader Cecilia Chung, who was one of three transgender women recognized by the California state Assembly this week as part of the Legislature's "Woman of the Year" celebration, honoring their important work towards breaking down barriers and fighting for equality.
Transgender activists named 'Woman of the Year'
During the annual Woman of the Year celebration, a woman from each Assembly District is honored in the State Capitol. On Monday, Assemblyman Phil Ting (D-San Francisco) honored Chung, who was introduced on the Assembly Floor and received a resolution recognizing her achievements.
Chung is currently a senior advisor for the Transgender Law Center, a health commissioner at the San Francisco Department of Public Health and a member of the Presidential Advisory Council on HIV/AIDS. She also plays a leadership role in international organizations, including the Global Network of People Living with HIV (GNP+) and the Sero Project. Her notable "firsts" include:
- The first Deputy Director of the Transgender Law Center,

- The first transgender woman and first Asian to be elected to lead the Board of Directors of San Francisco's LGBT Pride Celebration, and

- The first person living openly with HIV to Chair the San Francisco Human Rights Commission which, under her leadership, documented widespread discrimination against transgender people and prompted the city to adopt many pioneering anti-discrimination ordinances and policies.

"Cecilia has an inspiring record of breaking down barriers," said Ting. "Her bravery and brains have made our community a more compassionate and welcoming place. As we strive for even greater equality, we can simply look to her for a roadmap forward. Cecilia's passion and commitment to equality know no bounds."
More here:
Ting Honors Cecilia Chung as Woman of the Year
.