Sandy Thi Nguyen received $25,000 in community donations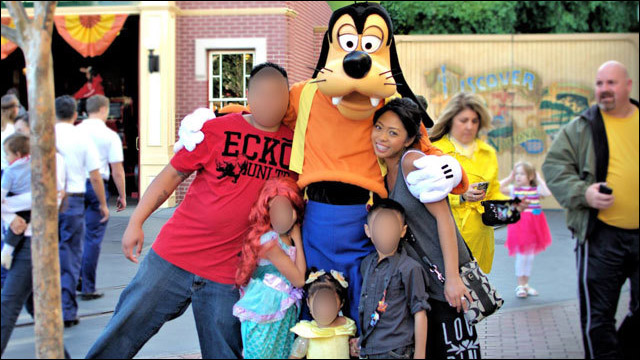 Asians behaving badly... fake kid cancer scam edition! In Colorado, a woman has been arrested for perpetrating a hoax that her 6-year-old son had cancer and accepting thousands in community donations.
Arapahoe County mother accused of faking 6-year-old son's cancer, accepting thousands in donations
According to the Arapahoe County Sheriff's Office, Sandy Thi Nguyen accepted $25,000 in donations after convincing her child, other family members, and the community at large that her young son was suffering from leukemia. She was arrested on charges of theft and criminal impersonation to gain benefit.
The community began raising money for the boy last fall -- charity walks and everything -- because hell, who's not going to give money to the kid with cancer? They raised thousands of dollars in donations for the Nguyen family... who apparently used the funds for a trip to Disneyland, among other things.
The sheriff's office launched an investigation last month when the Department of Human Services received information that the boy may not actually have cancer.
A website promoting an October 2013 5K charity walk and run for the boy said he was diagnosed in April 2012 with "an aggressive, rare, stage 3 childhood bone cancer and Acute Myelogenous Leukemia." It said the boy initially "received 317 days of chemotherapy, 7 days of radiation, multiple blood & platelet transfusions, monthly spinal taps, biopsies, and MRI's."

In June 2013, the boy's "family was told he probably only had 8 more months with them," the website said.

Despite times when the child was declared "cancer free" the 6 year old is "now fighting cancer for the 3rd time," event promoters wrote. The 5K event, which sold out for walkers and runners, was also receiving contributions from the business community.

The mother's Facebook page contains a photograph of Nguyen, her husband and their three children at Disneyland. There was also a photo of the family wearing red T-shirts for the 5K charity walk-and-run, emblazoned with the words "Team" and the boy's first name.

According to authorities, no one but the mom knew the truth. Let's think about that for a second. Ms. Nguyen convinced her six-year-old that he had cancer. That means she led him to believe that
he was dying
. She even shaved the poor kid's head. Damn. That is low down shameless, and a dirty slap in the face to all the families who are suffering and dealing with
real fucking cancer
.