San Diego nonprofit media arts organization seeks awesome individual with marketing skillz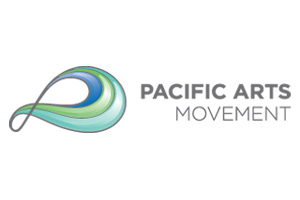 Looking for a cool marketing job? The good people over at Pacific Arts Movement, a nonprofit media arts organization based in San Diego, are seeking a creative, outgoing, and highly motivated
Marketing & Outreach Director
to advance the organization to the next level.
Got what it takes to help Pacific Arts Movement bring Pan Asian media arts to the people? They're doing some pretty awesome work. This is a full-time position that requires a great attitude, marketing acumen, fierce work ethic, and flexible work schedule including some weekends and evenings.
Here are some of the Marketing & Outreach Director's responsibilities:
Marketing Analysis: critically analyze audience demos, members, stakeholders, and trends to inform effectiveness of our marketing strategy and outreach plans. Develop and implement audience surveys. Prepare bi-annual marketing report with eNews open rates, website traffic, and media impressions

Brand Gatekeeper: ensure all designs, collateral, campaigns, etc. positively reflect the organization's spirit, brand, and mission. Coordinate the design, printing, and distribution of all collateral (e.g. posters, web banners, postcards, flyers) in a timely manner

Content Manager & Friendraiser: work with staff to know what's happening at Pac-Arts, develop creative messaging, and amplify content on web, social media and online platforms (eNewsletter, YouTube, online calendar, etc.) to increase followers, likes, and user action

Community Outreach & Engagement: develop new relationships with key community, business, and student group partners, while sustaining current ones. Work with Artistic Director to create community marketing plan for individual films and programs that result in robust ticket sales. Attend and speak at community events to represent Pac-Arts

Team Builder: Recruit and manage 8+ marketing volunteers and interns

Public Relations & Media: Write and distribute 10-12 press releases a year; Coordinate with local, regional, and national media for coverage; Execute media trades and solicit and implement media sponsorships, including ad trafficking and fulfillment of sponsor benefits

Documentation: Coordinate photo and video documentation of key events, collect news coverage of organization for historical preservation

Self-Development: Update job knowledge through external and internal educational opportunities; maintaining personal networks; participating in professional organizations; learning more about the film festival/media arts industry and the history/trends of Asian/Asian American cinema.

They'll keep the position open until it's filled, so if you're interested and got the skillz, get on it. For further information about the job, including how to apply, head over to the Pac-Arts
website
.