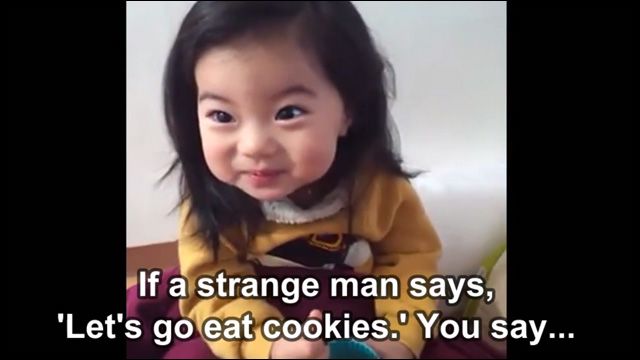 Mom tries to teach adorable daughter a life lesson
: This is possibly the cutest thing I've ever seen.
I Am Made In Bangladesh Too: An Open Letter to American Apparel's Now-Famous Model
: Taz Ahmed responds to the "Made in Bangladesh" American Apparel ad of a topless model: "The thing is I'm Bengali, American, a Muslim, a non-hijabi woman, and I'm also an Angeleno. I work constantly to break the mainstream conventional narrative I'm constantly placed in. And I don't think that makes me any less important to the mosaic that is LA. In fact, LA is littered with women like this, like me. My Los Angeles embraces this diversity and my mosaic is beautiful. Whereas the LA in this marketing campaign is tinged with Islamophobia and xenophobia."
I am Arthur Chu, #3 winningest Jeopardy contestant in regular-season play in history, with 11 straight victories and total cash winnings of $298,200. Ask me anything.
After getting ousted from
Jeopardy
last week, Arthur Chu, the so-called "Villain of Jeopardy," did a Reddit AMA.
Saturday Night Live Faces Backlash for Adoptee Parody
: South Korea's
Saturday Night Live
recently caused an uproar after running a skit parodying a grown-up adoptee's reunion with his Korean birth mother.
Thoroughly Modern Millie at NNHS is Thoroughly Racist
: A community member speaks out about the outdated, derogatory Asian stereotypes in a local high school's production of
Thoroughly Modern Millie
.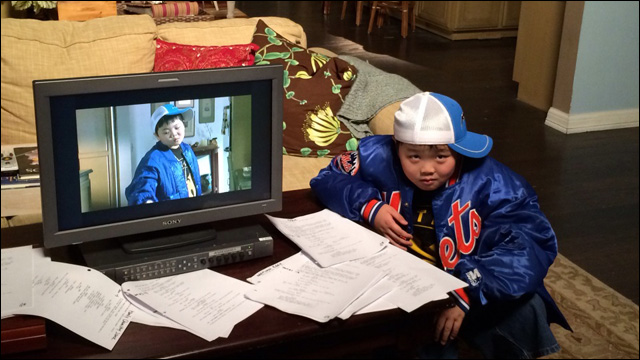 'Far East Orlando': How My Kid Got the Lead in ABC's Asian-American Sitcom'
: Jeff Yang talks about the casting process for an ABC pilot based on celebrity chef Eddie Huang's memoir
Fresh Off the Boat
that landed his son in the leading role.
ABC Titles Asian-American Sitcom Far East Orlando; No One's Happy About It
:
Fresh Off The Boat
has been retitled
Far East Orlando
-- and everybody hates it -- even author/producer Eddie Huang.
Bringing Diversity to TV: Whose Job Is It?
: When we criticize the lack of diversity in TV shows like
Grimm
and
The Mindy Project
, who should we actually target our concerns at?
The Mash-Up Americans
: "Mash-Up Americans is the place for all of us to explore the hybrid culture and hilarious stories from the frontlines of a mixed-up, vaguely ethnic, religiously varied, richly rooted, multidimensional America."
The Apartheid of Children's Literature
: "During my years of making children's books, I've heard editors and publishers bemoan the dismal statistics, and promote this or that program that demonstrates their company's "commitment to diversity." With so much reassurance, it is hard to point fingers, but there are numbers and truths that stand in stark contrast to the reassurances."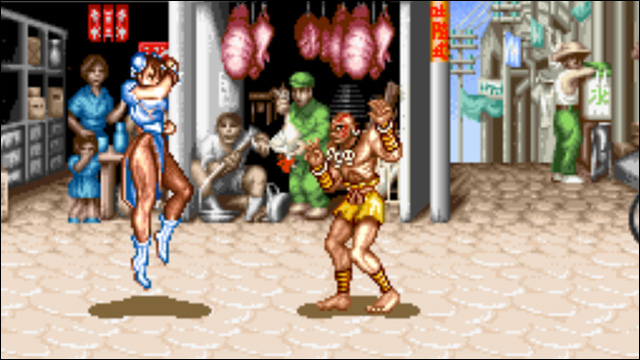 'Street Fighter II': Most Racist Nostalgic Video Game Ever?
Code Switch's Gene Demby recently got to talking about one of the favorite video games of his youth... and came to this realization two decades too late:
Street Fighter II
was racist as hell.
The Flight of the Birdman: Flappy Bird Creator Dong Nguyen Speaks Out
: How did a chain-smoking geek design the viral hit Flappy Bird - and why did he walk away?
Rolling Stone
's David Kushner travels to Hanoi to profile the story of the creator of Flappy Bird.
Got Bulgogi? The (Maybe True) Story Behind A 'New York Times' Ad
: Luis Clemens of NPR's CodeSwitch was baffled by an ad he saw in the
New York Times
promoting bulgolgi -- not from any restaurant or brand, just bulgolgi in general. Clemens did some digging and tracked down the source: a visiting professor from Sungshin Women's University.
MSNBC is Doing Asian Americans No Favors
: According to a ChangeLab study, MSNBC wins for its racial diversity among the Sunday political talk shows. But where do Asian Americans factor in this count?
An orgasm almost killed me!
"It was my brother's wedding day, and I was practicing some bored self-love. It ended with an explosion in my brain." An excerpt from Ashok Rajamani's
The Day My Brain Exploded: A True Story
., a frank first-hand account of his life-changing brain injury.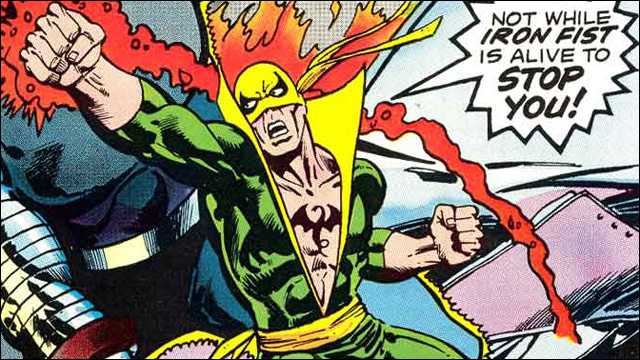 Marvel, Please Cast an Asian American Iron Fist
: Keith Chow and other comic fans plead with Marvel Studios to cast an Asian American actor as Iron Fist in an upcoming Netflix show.
Ultraman returns to the U.S.A.
: Did you see Ultraman in L.A. late last year? You weren't dreaming. This week, the Japanese alien superhero is returning to promote State Farm's services to the Chinese market. Giant Robot sits down with the filming crew for an interview.
'Grimm' star Reggie Lee on fairy tales, first names and killer doughnuts
: An interview with Reggie Lee, who plays Sgt. Wu -- who finally recently got a first name -- on NBC's
Grimm
.
The Pastel Illustrations of Tyrus Wong That Would Inspire the Movie 'Bambi'
: Tyrus Wong was a "Disney inspirational sketch artist" and served as lead artist for
Bambi
. Here are those pastel works.
How Tim Lincecum reinvented himself to stay ahead of the game'
: Two years after Tim Lincecum lost the ability to pitch fastballs at 97mph, he decided it was time to change.