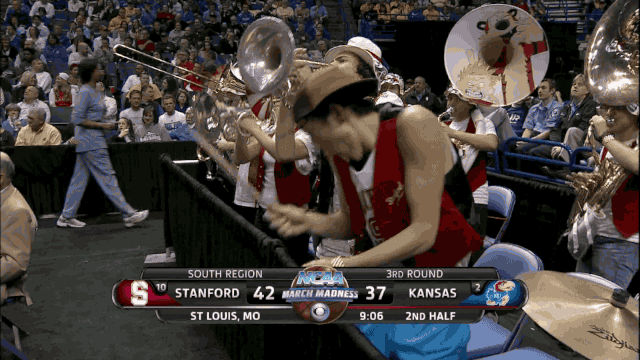 The Stanford band's cowbell player is the undisputed star of the NCAA tournament
: This guy has March Madness fever. And the only cure is more cowbell. Crazy Stanford Cowbell Player, meet the internet.
Why I Support Affirmative Action: One Asian American Perspective
: Jason Fong is a 14-year-old California high school student and supports affirmative action, against arguments that California's SCA5 measures will hurt Asian Americans in the college admissions process.
See the moment a physicist learns his life's work on the Big Bang theory is valid, pops open Champagne
: Watch Stanford Assistant Professor Chao-Lin Kuo show up at the doorstep of Professor Andrei Linde to deliver some good news: your 30-year-old Big Bang theory of how the universe began has finally been backed up with scientific evidence. Pop that champagne.
My Whirlwind Rise to Jeopardy!Fame -- and Villainy
: Our man Arthur Chu on how he became the "Viral Villain" of
Jeopardy!
during his amazing, infamous winning streak on the popular game show.
Meet the Man Behind Lil Jon & DJ Snake's "Turn Down for What" Video
: An interview with Dan Kwan, the co-director and star of the wildest, most pelvic thrustinest music video of all time.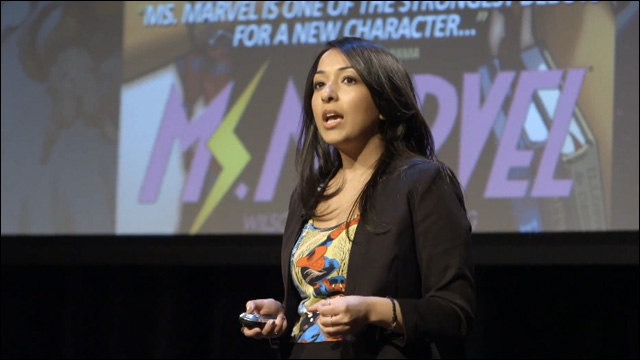 Myths, misfits & masks: Sana Amanat at TEDxTeen 2014
: Marvel Comics editor Sana Amanat, co-creator of the new Ms. Marvel, talks about storytelling, identity and empowerment at the 5th TEDxTeen conference.
Opinion: How does a province say sorry?
"The process opens a broader discussion about how a society can reckon with the darker moments of its past. How do you say sorry for something that happened decades ago, before many of today's British Columbians were born or even arrived in Canada?"
Shen Yun Celebrates Chinese Dance. But It Also Has a Political Edge
: Shen Yun Performing Arts was founded in 2006 by expat members of Falun Gong, a religious group banned in China. The troupe now tours across five continents, celebrating Chinese dance with a political message.
Sha Hwang, the Designer Hired to Make Obamacare a Beautiful Thing
: Meet Sha Hwang, superstar in the world of information design and data visualization, who recruited to help make healthcare.gov easier to use.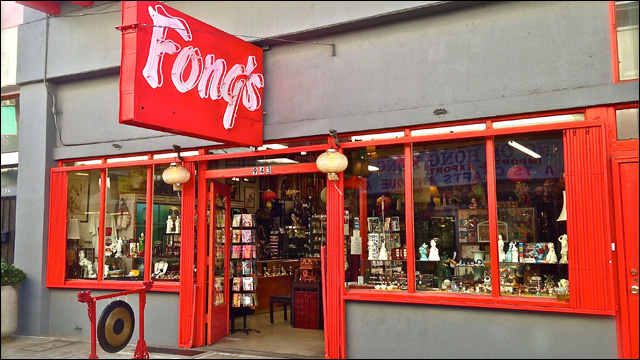 Fong's, a Legendary, 62-Year-Old Antique Store, Loses Its Home
: Fong's gift shop is one of the oldest and iconic shops in L.A. Chinatown's Chung King Road, and is moving to a smaller location due to rent increases.
Envisioning Little Tokyo's Future as a Cultural Ecodistrict
: The Little Tokyo Service Center Community Development Corporation and the Little Tokyo community have teamed up to achieve a vision of accessibility and sustainability for the small Los Angeles neighborhood.
Hot Stuff: L.A.'s Cross-Cultural Condiments
: L.A.'s Chinese American Museum showcases Sriracha and Tapatio two condiments that tell "an undeniably American tale" in their current exhibit, "L.A. Heat."
Roy Choi uses Google Glass to make St. Patrick's Day East Los Leprechaun Burrito
: Chef Roy Choi recorded a video for his latest Kogi BBQ special using Google Glass.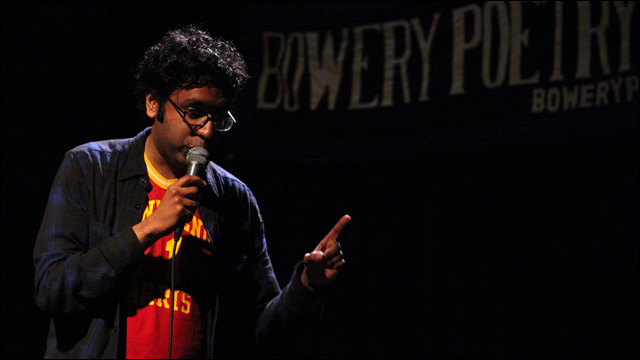 Why Comedian Hari Kondabolu Is 'Waiting For 2042'
: Comedian Hari Kondabolu talks to NPR's Arun Rath about his debut album
Waiting for 2042
, on being "obsessed with race" and his approach to comedy.
Actress Arden Cho on 'Teen Wolf,' Being Bullied, and the Friend Zone
: Model, singer, and
Teen Wolf
actress talks about how her role as Kira Yukimura is a second chance at high school -- where in real life, she had few positive memories.
Shooting the Making of "Veronica Mars" with D800
: Viet Nguyen is documenting the making of the crowdfunded "Veronica Mars" film with the help of his Nikon D800.
'Slammin' Sikh' is biggest man in March Madness
: Biggest player in the NCAA Tournament? Look no further than 7-foot-5, 355-pound New Mexico State center Sim Bhullar.