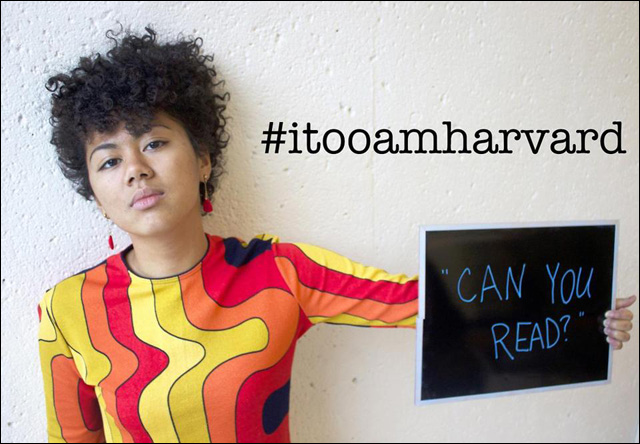 I, Too, Am Harvard
: Kimiko Matsuda-Lawrence, started the "I, too, am Harvard" project to stand up, speak out, and highlight the unheard voices and experiences of black students at Harvard College.
Affirmative action at California colleges: A debate based on fear
: "Is the debate on affirmative action versus race-blind policies mainly about principle, or mostly about preserving narrow group interests? We are beginning to find out in California." An important op-ed by Karthick Ramakrishnan on the debate over affirmative action.
Top 5 anti-Affirmative Action Myths About SCA5 | #NoLiesNoHate
: Jenn Fang attempts to set the record straight, tackling some of the myths and facts swirling around the discourse about SCA5.
Dorian Satoshi Nakamoto: What do we really know?
"This is not an attempt to prove or disprove who invented a cryptocurrency. Dorian Nakamoto may very well be the creator of Bitcoin. I'm only interested in showing whether or not the
Newsweek
article answered the question it asked on its cover." Jay Caspian Kang on the logical failings on the "outing" of Satoshi Nakamoto.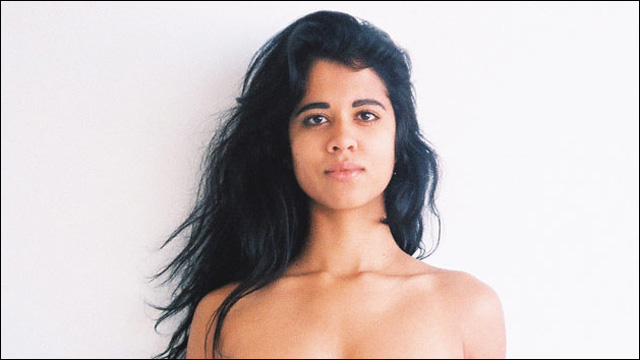 American Apparel Stirs Up Controversy...Again
: Following the tragedy at a garment factory in Bangladesh, American Apparel's always-classy CEO Dov Charney spoke out against sweatshop production, and then launched an ad that features a tasteless "Made In Bangladesh" campaign featuring a topless model.
Valleywag casually compares WWII Comfort Women to internet matchmaking site
: Valleywag writer Nitasha Tiku made a cheeky comparison between a matchmaking start-up and the World War II sex slavery of "comfort women." ...Yeah. While Tiku has apologized, her editors have doubled-down on a "satire" defense.
54 Powerful Tweets Explaining What It Means To Be An Empowered Muslim Woman
: Last week, Sabina Khan-Ibarra, creator of the website Muslimah Montage, started a Twitter conversation inviting #EmpoweredMuslimWomen to define themselves. Here's how it went down.
'Chinese, on the Inside'
: Catie and Kimberly were adopted from China by a couple from Maine, who make efforts to expose their daughters to a culture they appreciate, but have never known firsthand.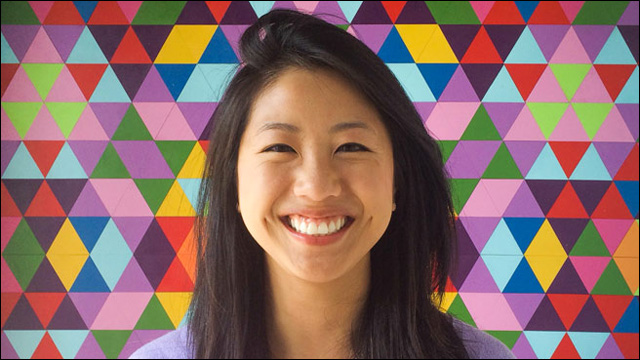 Meet the Woman Who Spends Her Entire Day on Instagram
: Brina Lee is Instagram's first female engineer.
Elle
talks to Lee about how she got into engineering, what it's like working in a male-centric office, and what her favorite filter is on the popular photo sharing app.
This MMA Fighter Is Asian, Female and Muslim
: Has Ann Osman shattered your stereotypes yet?
Tiger Mom vs. Brooklyn Dragon 2: The Charming of Chua's Chihuahua
About a month back, Jie-Song Zhang facetiously challenged Amy Chua to a "Chinese bare fist kung fu throwdown." Zhang writes about the responses and what the challenge actually means to him.
From the Outside Looking In
: In the spring of 2012, a group of Northwestern University student leaders started the Asian NU Project to engage in questions of identity. Members of ANUP reflect on their experiences.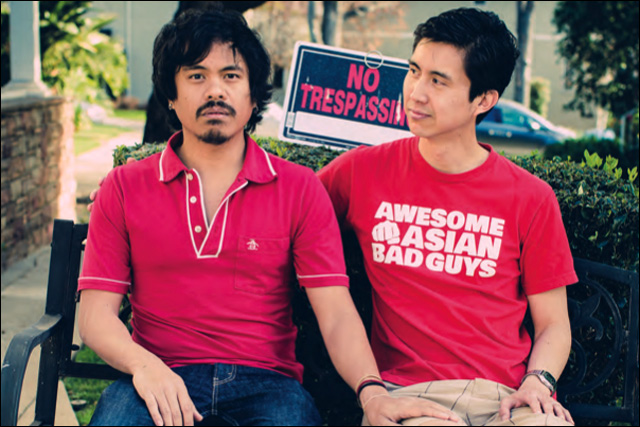 National Film Society's Comedy Web Series, Awesome Asian Bad Guys
:
Audrey Magazine
highlights our homeboys Patrick Mendoza Epino and Stephen Dypiangco, who talk about their upcoming action comedy web series
Awesome Asian Bad Guys
.
KimKim sauce: From a Korean kitchen to trendy restaurants and stores
: At a summer garden party four years ago, Steven Kim introduced a hot sauce in squeeze bottles labeled "KimKim." The party was written up in a local magazine, and people started asking for the stuff. Here's an interview with Kim on how it took off.
Darsh Singh Has Jersey Displayed At Smithsonian's 'Beyond Bollywood': First Turbaned Sikh NCAA Basketball Player Honored
: Darsh Singh is the NCAA's first turbaned Sikh American basketball player, and speaks about the rewards and struggles he's experienced.
Blackbird Passing in the Dead of Night: Celebrating LIU's Assist Machine, Jason Brickman
: Last week, LIU-Brooklyn point guard Jason Brickman became the fourth player in Division I history to reach 1,000 career assists.