Alex Chang is the undisputed star of the NCAA Tournament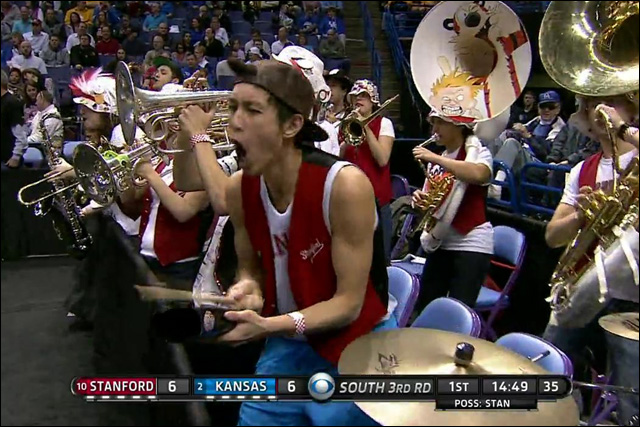 The biggest star out of March Madness plays for Stanford, but he doesn't play basketball. He plays the cowbell. Alex Chang, who plays with the Stanford band's drum section, became a cult sensation after videos and gifs of his enthusiastic, wildly expressive cowbell prowess at last week's Stanford/Kansas game hit the internet.
So legendary were his skillz on the cowbell, Alex was invited to appear on ABC's
Jimmy Kimmel Live!
on Tuesday night and sit in with the show's band, The Cleotones. When Kimmel asked Alex, a mechanical engineering major, if it was a demotion to be the cowbell guy, Alex could only respond, "Does it look like a demotion?"
More cowbell. Always more cowbell.