26-year-old Sandy Thuy Le was hit by a car outside a nightclub in downtown Austin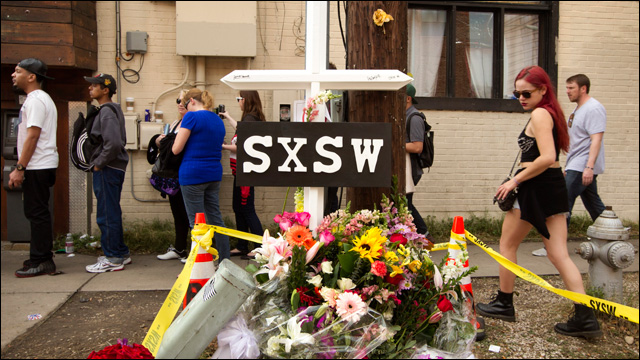 If you've been following the tragic news out of Austin, then you've heard about the suspected drunken driver who plowed through a crowd outside a nightclub at the South By Southwest music festival last week, killing two and injuring twenty-two others. A third victim died from her injuries this morning.
Third person dies after SXSW collisions
26-year-old Sandy Thuy Le had been on life support in critical condition since the accident occurred. She was with a group of friends standing outside The Mohawk nightclub last Thursday when she was hit by a car that crashed through a barricade. 27-year-old Jamie West and 35-year-old Steven Craenmehr were killed that night.
A family spokesperson said Le's family was by her side at the hospital in Austin when she died Monday morning.

Stuart Gates, Le's brother-in-law, described her as a "free spirit" -- quirky, fun and always smiling.

According to Gates, Le's family lives in Pass Christian, Mississippi, and her funeral will be held in her home state in the next few days. Gates also said Le's family has been through a lot in recent years, first losing their home in Hurricane Katrina, then their shrimping business was financially hurt by the Deepwater Horizon Oil Spill.

21-year-old Rashad Charjuan Owens is accused of driving drunk, fleeing from police and intentionally driving into a crowd of festivalgoers. Six people remain hospitalized, including one in critical condition.
I got this passed along to me on behalf of Gracie Nguyen, who was seriously hurt in the crash, suffering fractures to her skull, left leg and right knee. She is currently recovering in the ICU and will be out of work until further notice. Loved ones have created a
YouCaring fundraiser
to help Gracie pay for her medical expenses. Your donations are greatly appreciated.