Cops discover sophisticated meth lab in million-dollar lakefront home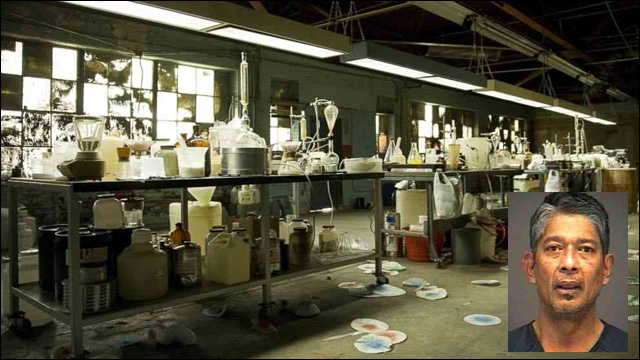 Not an actual photo of the suspected meth lab
Asians behaving badly... meth lab edition! This is some
Breaking Bad
-esque news out of Ohio, where authorities busted a methamphetamine lab last week being operated out of a man's lavish lakefront home.
51-year-old Madhu Dutta, who lives alone (and apparently makes drugs) in a million-dollar home in Sheffield Lake, is charged with possession of precursors or chemicals for the manufacture of methamphetamine, manufacture of methamphetamine and permitting drug abuse in real estate.
He also apparently has a pretty good grasp of chemistry. According to the lorain County Drug Task Force, Dutta's setup -- a "thionyl method" methamphetamine lab -- is unique and the first of its type in the state.
The thionyl method is unique, Cavanaugh said, because of "the type of system, the chemicals being used, the specific type of equipment, and you have to have some knowledge or ability to be able to do this."

He said the chemicals being used were commercial grade.

Not only is this the first meth lab of its type in Ohio, "There hasn't been that many reported in quite a few years across the whole country," Cavanaugh said. He added that this type of lab is "extremely toxic."

Authorities also took three handguns, eleven shotguns and automatic rifles, and a large quantity of ammunition from Dutta's home. Dang. But I gotta ask, what color was the meth he was cooking? Please say blue.
More here:
Meth Lab Found in Million-Dollar Lake-Front Home, Cops Say