Proud Media Sponsor of the Los Angeles Asian Pacific Film Festival, May 1-11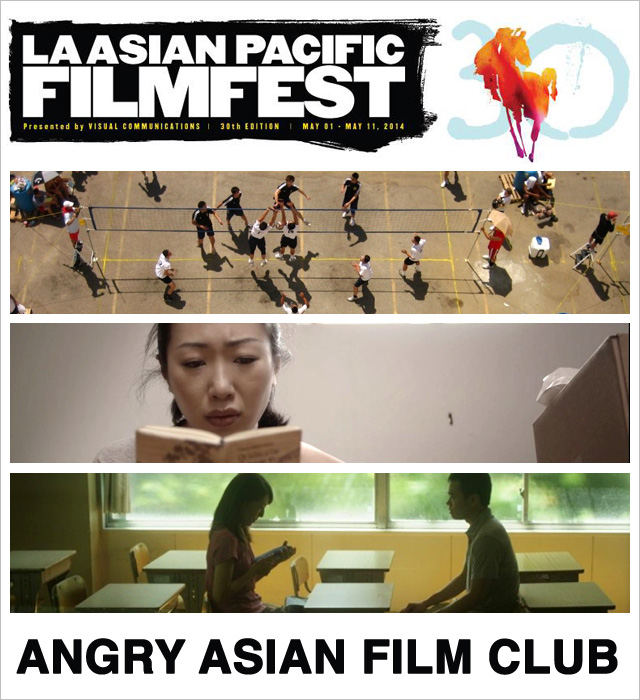 Los Angeles film fans! I remind you once again the 30th Los Angeles Asian Pacific Film Festival kicks off Thursday, May 1 with the Opening Night Gala presentation of the feature documentary
To Be Takei
, a look at the life and career of actor/activist/icon George Takei. But that's only the beginning...
The festival has an awesome lineup. If you're looking for some tips on what to check out, I invite you to join me for the
Angry Asian Film Club
, our third annual selection of LAAPFF programs that I've picked out and highlighted for you, the good readers of this blog. I'll be hosting some of the screenings and leading Q&As with the filmmakers. Basically, check out the list, grab a few friends and let's watch some movies together.
Here are my program picks. I've seen a few of these films, but most are just interesting-looking films I picked out of the schedule, and I'm taking an educated chance on. Join me, won't you? I'll be leading the post-screening Q&A with the respective cast and crew at the following screenings.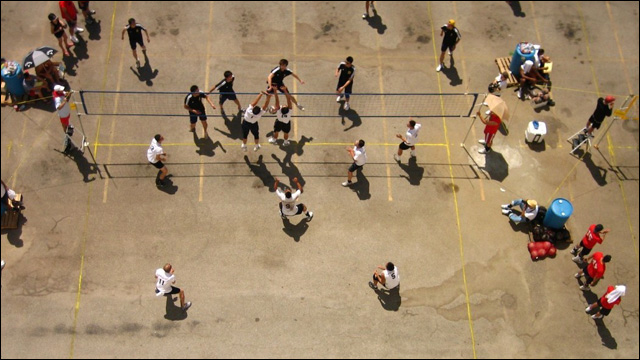 9-MAN
Directed by: Ursula Liang 2014 | 80 mins.
Friday, May 02 7:00 PM | Directors Guild of America 2
9-MAN sheds light up on an isolated and exceptionally athletic Chinese American sports that's much more than a pastime. Since the 1930s, young men have played this gritty, streetball game competitively in the alleys and parking lots of Chinatown. Today, some 80 years later, nine-man, a game that has grown in athleticism since its heyday, is a lasting connection to Chinatown for a community of men who know a different, more integrated America.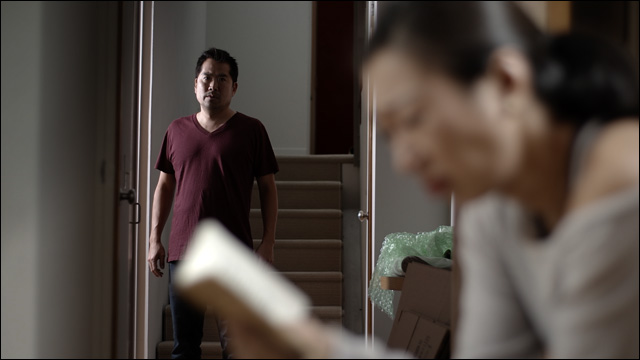 A PICTURE OF YOU
Directed by: J.P. Chan 2014 | 83 mins.
Saturday, May 03 4:00 PM | Directors Guild of America 1
Kyle and Jen, estranged siblings, travel from New York City to rural Pennsylvania to pack up the home of their recently deceased mother. While there, they inadvertently make a shocking discovery that turns their world upside-down. The debut feature from writer/director JP Chan is a serious movie about life that collides into a funny movie about death. Preceded by Tiffanie Hsu's
Sutures
.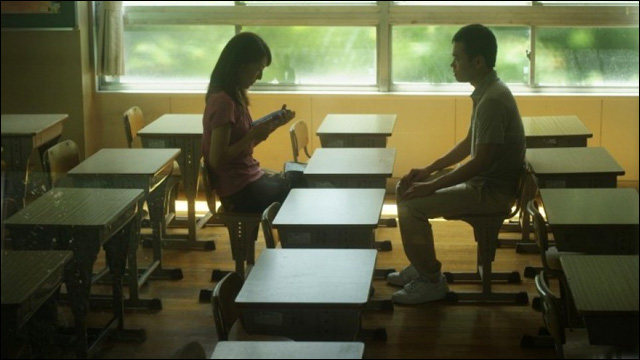 CICADA
Directed by: Dean Yamada 2014 | 102 mins.
Monday, May 05 7:00 PM | CGV Cinemas 2
When Jumpei Taneda finds out he has a fertility problem, he begins to have clairvoyant flashes that mysteriously lead him to cicada shells. Jumpei's inability to have children causes him to become a father-figure to his sister Nanaka's young son Ryota, who is being bullied at school. Nanaka and her gambling-addict husband decide to throw a birthday party for Ryota in hopes of changing his classmates' perception of him. Unfortunately, no one shows up to the party except the quirky cast of adults in Ryota's life, and it is here that secrets are revealed and chaos ensues.
I'll also be in attendance at the following screenings: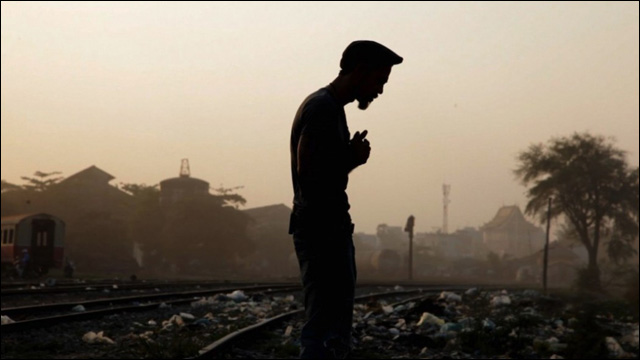 CAMBODIAN SON
Directed by: Masahiro Sugano 2014 | 90 min.
Saturday, May 03 5:15 PM | Directors Guild of America 2
Immigrant poet, former prison inmate, and global citizen Kosal Khiev invites you on an epic journey across several continents in his quest for creative inspiration in both his life and work. Along the way, he brings us face-to-face with his interrogation of what "home," as both a physical and psychological reality, means in an everchanging world of international migration and the xenophobic, discriminatory practices aimed at political refugees crossing borders.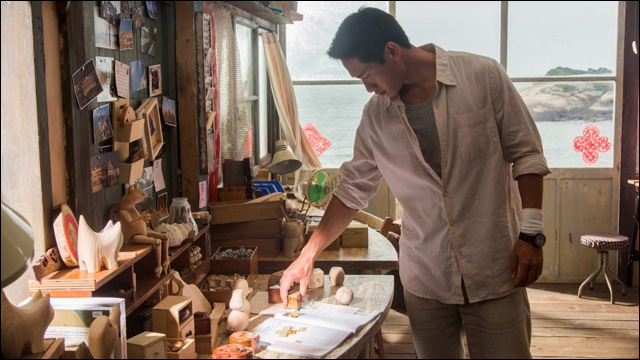 100 DAYS
Directed by: Henry Chan 2013 | 104 min.
Sunday, May 04 5:45 PM | Directors Guild of America 2
When a cold hearted telecommunications executive returns to his small island town for his estranged mother's burial, he learns about the true Taiwanese tradition that mandates him to marry within 100 days so that the parent's spirit can transition peacefully. When a typhoon leaves him stranded for three days, he rekindles a romance with his free spirited, childhood sweetheart who is engaged to marry a local villager.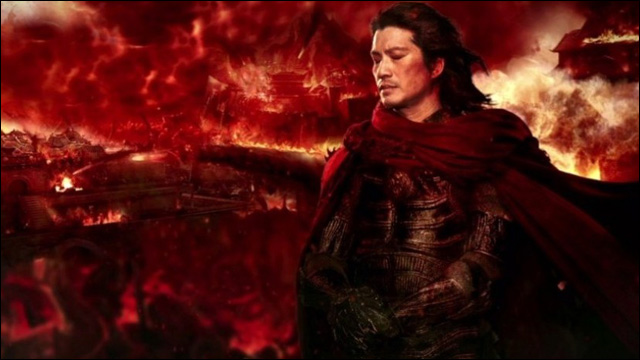 ONCE UPON A TIME IN VIETNAM
Directed by: Dustin Nguyen 2013 | 107 min.
Wednesday, May 07 6:30 PM | CGV Cinemas 3
A warrior monk unable to return to his monastery after a lifetime of killing and protecting his leaders, Master Bao (Dustin Nguyen) roams the land tracking down deserters. He arrives at a remote Sand Village where he rents a room from mild-mannered baker Hien, who is being harassed to sell his shop by local thugs. It turns out that Bao has history with Hien's wife Anh, who used to fight alongside him and had a relationship with him. The fact that he thinks her son Hung may be his child brings further intensity to their reunion.
That's just a sampling of the packed lineup films at this year's Los Angeles Asian Pacific Film Festival -- there's a little bit of something for everyone. For further information, including the full schedule, tickets, and venue details, head over to the
LAAPFF website
. And I will see you at the film festival.