20-year-old suspect charged in assault on Prabhjot Singh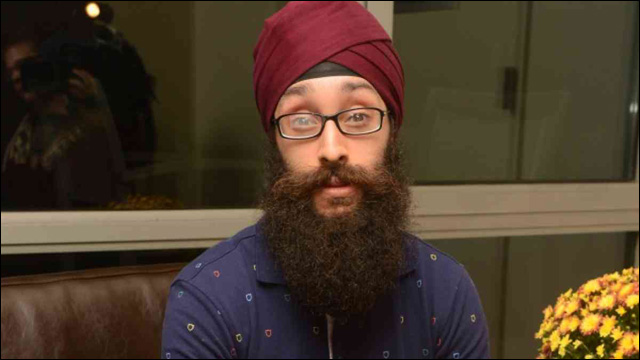 In New York City, a suspect was arrested in the hate crime beating of Sikh Columbia University professor
Prabhjot Singh
, who was harassed and brutally assaulted while walking on the street last year.
Hate Crime Charge in NY Attack on Sikh Professor
20-year-old Christian Morales was booked on aggravated harassment charges as a hate crime in connection with the September 21, 2013 assault on Singh, who wears a turban and a long beard as an observant Sikh.
According to police, Morales was one of several young men on bicycles who surrounded Singh in upper Manhattan and called him "terrorist" and "Osama" before punching him in the face and pulling on his beard.
According to police, he is the only person in custody, but the investigation is still ongoing.
Christian Morales, 20, was charged with aggravated harassment in connection with September's attack on Columbia University professor Prabhjot Singh, who suffered a broken jaw.

Singh, 31, was walking home with a friend in upper Manhattan when he was approached by a group of 12 to 15 young men, he said days after his attack.

"I heard, 'Get him. Osama.' I heard 'terrorist.' And I felt somebody grab my beard," Singh said then.

He was then kicked and punched in an attack that ended after other people intervened, police said.

After the attack, Singh
spoke out
at a press conference, calling on the community for greater peace and understanding. He said that if he could speak to his attackers, he would invite them to his house of worship, try to get to know them, and see if they had any questions about his faith. Maybe he'll get that chance.
More here:
Man charged with hate crime for attack on Sikh professor