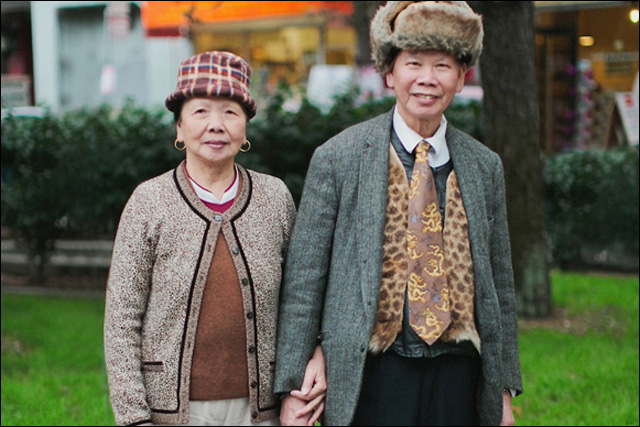 Chinatown Sartorialist
: Valerie Luu and Andria Lo make their way through the streets of San Francisco's Chinatown, interviewing senior residents about their awesome fashion choices.
I Can't Believe I Now Have To Convince White People That I Like White People
: White people, could you please stop flipping out when the topic of white privilege comes up? A message from Kristina Wong.
What I learned in My First Year as a Female Startup CEO
: Yunha Kim, CEO of the San Francisco-based startup Locket, shares her top 3 pros and cons of being a woman in tech.
Carjacking victim describes his life one year after Tsarnaev encounter
: One year later, meet the guy known as Danny, the 27-year-old carjacking victim whose poise under pressure saved his own life and helped bring the alleged Boston Marathon bombers to justice.
Model Minority Suicide: Five Reasons, Five Ways
: "For Asian Americans, killing the myth requires destroying the veil of elevated expectations and assumptions that surround us to reveal the real face of our richly diverse communities and experiences. I call it model minority suicide."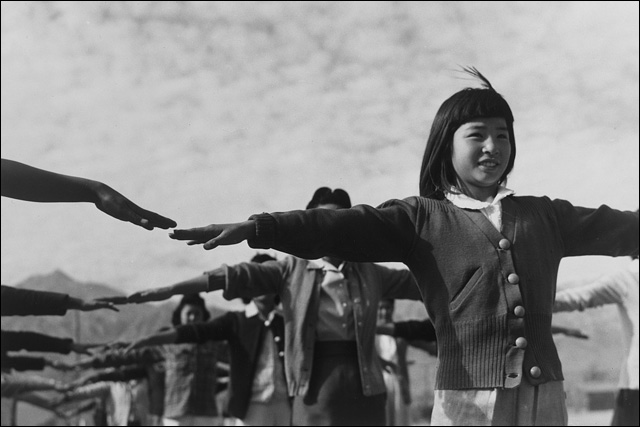 These Haunting Photos Capture The Daily Reality Of A Dark Episode In U.S. History
: You may know Ansel Adams for his photographs of landscapes across the United States, but he also took photos of Japanese Americans incarcerated in World War II internment camps.
America's Chinatowns
: Dozens of developmental digs and collections in various U.S. Chinatowns are revealing the culture, diversity, and challenges of the first Chinese Americans.
The Genocide of Genealogy: For Those Who Refuse to be Silenced.
"Many children grow up hearing fantastical tales and listening to nursery rhymes. A magical forest here and furry talking creatures there. I grew up listening to the nightmares of chaos and terror as tragedy consumed Cambodia."
Helping Asian teens find balance in studies
: In Massachusetts, the Lexington Asian Mental Health Initiative hosted a forum for families to speak about the stresses of Asian American students.
A cheesy FBI video hopes to stop U.S. students from becoming Chinese spies
: Watch the FBI's fantastically cheesy, low-budget video offering American students in China advice on how to avoid inadvertently becoming a spy. Based on the true story of a dumbass American student who inadvertently became a spy.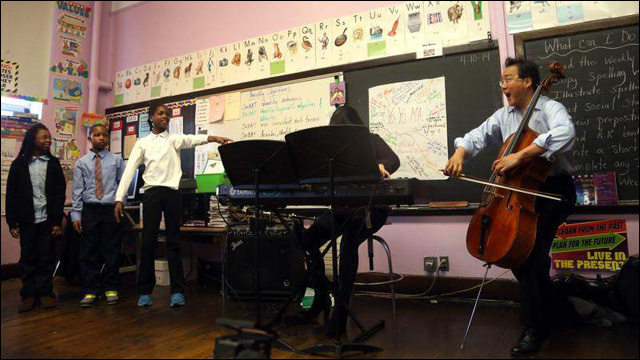 Yo Yo Ma playing with Detroit kids might make your heart melt
: Students at Spain public school in downtown Detroit recently spent a morning with the most famous living classical musician in the world.
Is Art Selfish?
Illustrator and award-winning graphic novelist Gene Luen Yang reflects on family, fatherly guilt and the selfishness/selflessness devoted to his career as an artist.
Someone Wrote A Book About Street Fighter's Greatest Match
: "It's been ten years since the greatest comeback in competitive video games happened. In the decade since Daigo Umehara and Justin Wong met in a fateful match of
Street Fighter III: Third Strike
, EVO Moment 37 has become the stuff of legend. Now there's a book about it."
'The Search for General Tso': The Origins of America's Favorite Chinese Dish, General Tso's Chicken
: A new documentary premiering at the Tribeca Film Festival explores how and why General Tso's chicken became a cultural touchstone and a staple of American dining.
My Year At A Standing Desk And Why I'll Never Go Back
:
Fast Company
Web Producer Cia Bernales made the switch to a standing desk a year ago. She shares why she's never going back to a regular office chair and how her posture got a new angle.