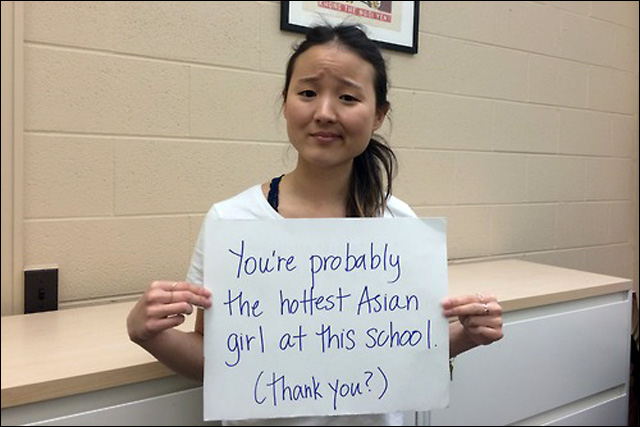 Oppression at NU
: "We are not all ONE Northwestern, and it's about time we talk about it." Students at my alma mater have launched a website and gallery to share the stories and experiences of marginalized community members at Northwestern University.
For Comic Hari Kondabolu, Explaining The Joke IS The Joke
: Standup comedian Hari Kondabolu recently talked to the venerable Terry Gross on the public radio interview institution
Fresh Air
.
No Right Turn: The Surprising Truth About Asian Americans and Affirmative Action
: Before you get caught up forecasting what Asian American involvement in the defeat of SCA5 could mean for partisan politics, Scot Nakagawa has a few things for you to consider.
Did Korean American graffiti artist David Choe confess to rape on podcast?
On a recent episode of his podcast, artist David Choe recounted his latest "sexual conquest" -- one that sounds disturbingly close to rape.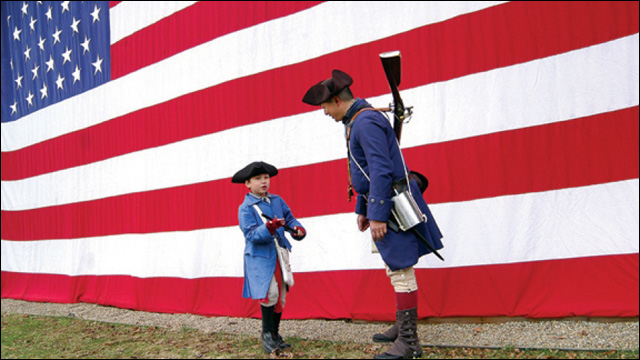 Henry Liu is a musket-carrying member of the Lexington Minute Men. He's also Chinese American.
Something you don't see every day. For the past 24 years, Revolutionary War re-enactor Henry Liu has been an unlikely sight as a musket-carrying member of the Lexington Minute Men.
Taking Care of Our Seniors: A List of Organizations Serving AAPI Elderly
:
Hyphen
put a call out for suggestions and compiled a list of organizations that serve AAPI elderly across the United States -- to know where you can volunteer, donate, and offer other means of support.
Asian Americans and Pacific Islanders are moving left
: A new Center for American Progress study finds Asian Americans and Pacific Islanders are more progressive than ever.
JOURNAL: Inner Monologue While Riding a Bike from Highland Park to Chinatown
: In pretty much what the title suggests, comedian/writer Jenny Yang shares a hilarious, highly entertaining stream-of-consciousness wave of thoughts thunk on a recent urban bicycle trip.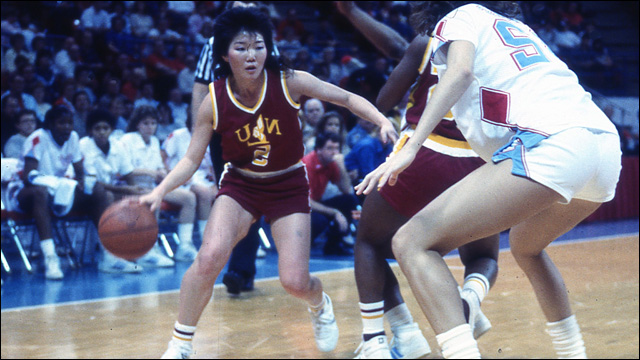 E.J. Ok Is One of the Greatest Point Guards You Never Heard of
: Long before Linsanity, crowds in Louisiana were chanting "EJ! EJ!" for a 5-foot-6 basketball talent from South Korea. E.J. Ok would become one of the greatest point guards ever to play college basketball -- an athlete ahead of her time.
Welcome to America -- Enter at Your Own Risk
: "For Lingzi and many other students from Asia, America represents opportunities of the highest order. In America they hope to become filmmakers, businesswomen, high-tech firm owner, engineers. They are rarely ever prepared for the violence, for the milk and honey to go sour."
S4E1 - Asian Girlz
: I know we've sort of put the "Asian Girlz" debacle behind us, but this video, featuring a talking cardboard dude, is an insanely smart breakdown of the incident, with a take on revisionist narratives and satire with regards to that ridiculously racist music video.
Is Alvin Wong, 2010's 'Happiest Man In America,' Still Happy?
Cue that Pharrell song. In 2010, Alvin Wong -- "a tall, Asian-American, observant Jew who is at least 65 and married, has children, lives in Hawaii, runs his own business and has a household income of more than $120,000 a year" -- was identified as "The Happiest Man In America." Four years later, is he still happy?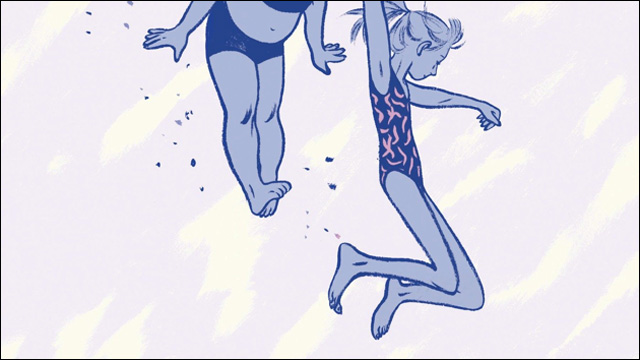 Jillian Tamaki And Mariko Tamaki Talk 'This One Summer'
: Writer Mariko Tamaki and artist Jillian Tamaki talk about working together their upcoming graphic novel, the coming-of-age story
This One Summer
.
StudioA: Meet Malaysian pop singer Yuna
: Malaysian singer/songwriter Yuna visits
USA Today's
StudioA to performs a three-song set and shares about stepping out into the mainstream.
21 Reasons Every Food Lover Needs To Go To Hong Kong Immediately
: Some food porn, yo. By the end of this Buzzfeed post, you'll be mad craving dim sum and booking a plane ticket to Hong Kong.
What You Should Know About David Chang
: This August will mark ten years since David Chang opened his first restaurant, Momofuku Noodle Bar in New York's East Village. Here is a panoply of eccentric biographical data regarding chefdom's fretful ramen master.