First Asian American to be awarded the Pulitzer for poetry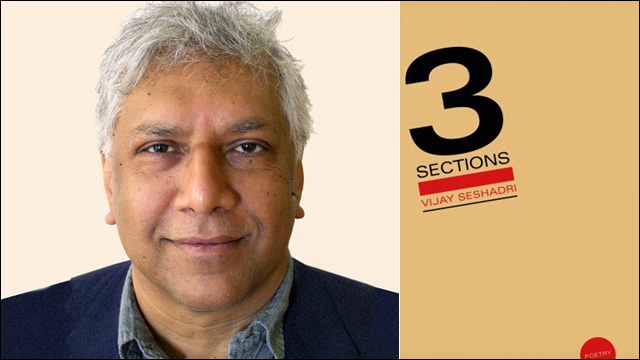 Congratulations to Indian American poet Vijay Seshadri, who has been awarded the 2014 Pulitzer Prize in the poetry category for his collection
3 Sections
. According to
The Aerogram
, Seshadri holds the distinction of being the first Asian American win the Pulitzer Prize for poetry.
Indian-Origin Poet Wins Prestigious Pulitzer
The 98th Pulitzer Prizes, considered one of the most prestigious awards in journalism, were announced on Monday. In awarding Seshadri's volume of original verse, the Pulitzer Prize committee
described
3 Sections
as "a compelling collection of poems that examine human consciousness, from birth to dementia, in a voice that is by turns witty and grave, compassionate and remorseless."
As part of the award, Mr. Seshadri wins $10,000, a certificate and eternal bragging rights.
Here's Seshadri talking about what winning the Pulitzer means to him:
There is an element in that poem that is psychologically naked, but also one that is tongue-in-cheek, so it's hard to say. I kind of feel, I guess, that I couldn't have written that poem if I had not already mitigated in some way those feelings, and resolved those experiences of humiliations (which are not the ones I list in the poem; those are stand-ins). I still haven't told the real story of my life in that sense, so of course Orwell is right (though the first line—"Orwell says somewhere that no one ever writes the real story of their lives"— is a paraphrase of what he actually says). No one tells the real story of their lives, including me. The Pulitzer is tremendous honor, but it somehow seems to me to have to do not with my past but my future, which is of course something I have to discover.

More here:
Book News: A Q&A With Pulitzer Prize-Winning Poet Vijay Seshadri
And here are
three poems
from
3 Sections
.