Sign the petition in support of Punjabi asylum seekers unjustly detained in Texas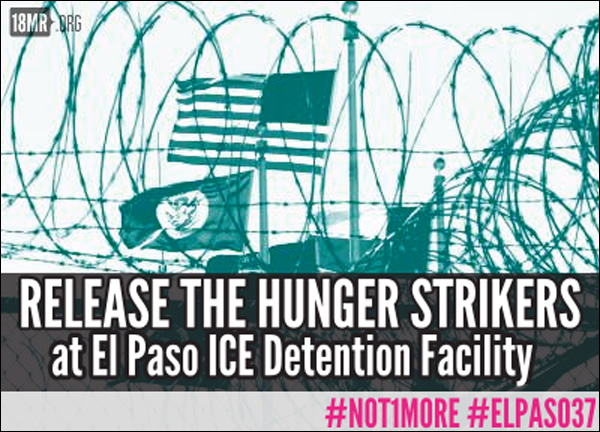 Calling your attention to this
petition
from 18 Million Rising that could use your support...
In June 2013, more than forty Punjabi men -- all of them members of a minority political party -- fled India because they feared for their lives. Their journey brought them to the United States where they hoped to find safety and freedom. But they did not find asylum they had hoped for.
Instead, these asylum seekers have been trapped in Texas at the El Paso Immigration and Customs Enforcement Processing Center. Despite proving their identities and certifying their reasons for asylum, they have been detained indefinitely by the US Immigration and Customs Enforcement Department.
Now thirty-seven of these unlawfully detained Punjabi men -- the "El Paso 37" -- are on a hunger strike. Some of the hunger strikers have been hospitalized, and many others are in danger. But they've made it clear that they're not ending the strike until they're released.
Sign this statement
and tell ICE to release these asylum seekers immediately:
We can't tell the world that the United States is a nation committed to justice when we turn away those who are most in need of our government's protection. When did imprisoning asylees for months at a time become the way we "protect" those who flee their home countries out of fear, starvation, or persecution?

We refuse to stand by as ICE and Homeland Security continue to break their own rules and violate human rights. We know that already two hunger strikers have been hospitalized, and many others are in danger. And we've also learned that ICE is on the verge of force feeding striking detainees -- a practice that the United Nations has called "torture."

We choose to raise our voices on behalf of those whose voices are being systematically silenced. And we are determined to fight for the release of these unlawfully detained asylum seekers.

Sign the petition
here
.
More here:
Forty Punjabi Men Detained By Homeland Security in El Paso Since Last Summer Are on a Hunger Strike and Nobody Seems to Have Noticed