Encore festival screening on Friday, May 8 at the Tateuchi Democracy Forum in Little Tokyo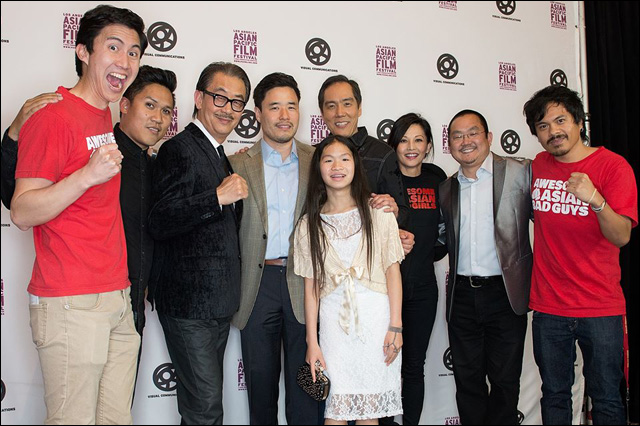 I am still reeling from Saturday night's amazing Los Angeles premiere of National Film Society's
Awesome Asian Bad Guys
at the 30th Los Angeles Asian Pacific Film Festival. It was, yes, awesome.
Directors Stephen Dypiangco and Patrick Epino were joined by stars of the action/comedy webseries -- including Tamlyn Tomita, Yuji Okumoto, George Cheung, Randall Park, Aaron Takahashi and Dante Basco -- as well as a fantastic, energetic crowd. As executive producer, on behalf of the whole team, thank you to everyone who came out and supported the project. It was soooo much fun.
Here are some
photos
from the evening, courtesy of Joseph Dypiangco: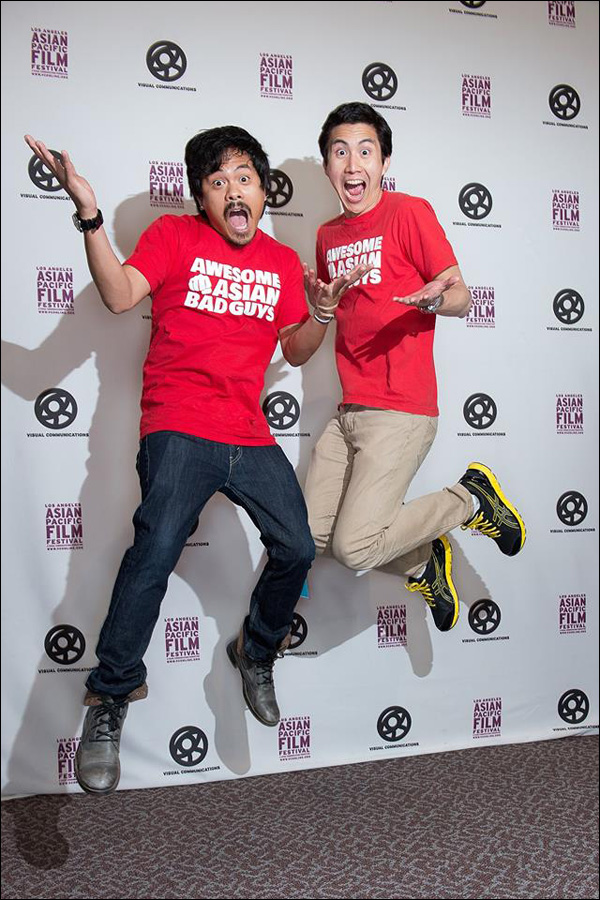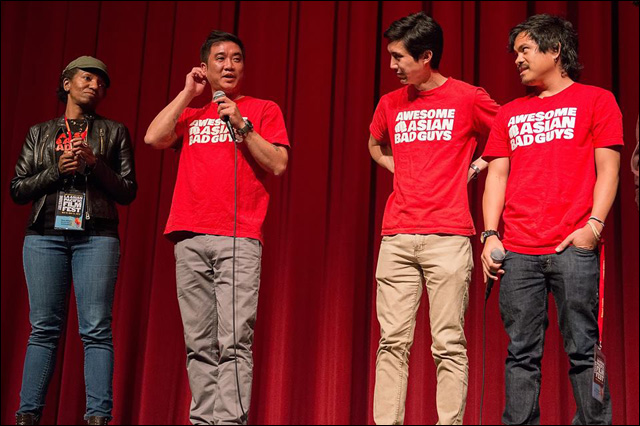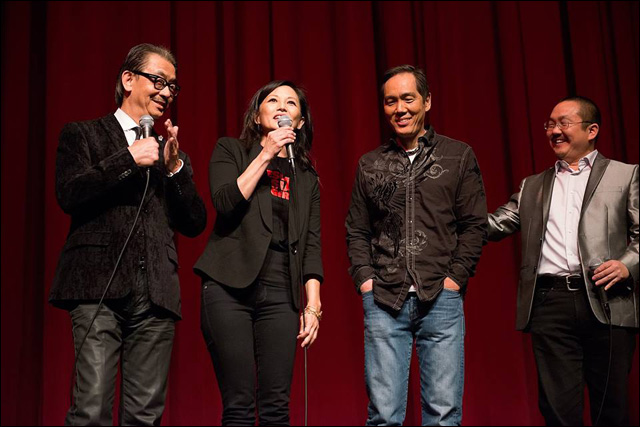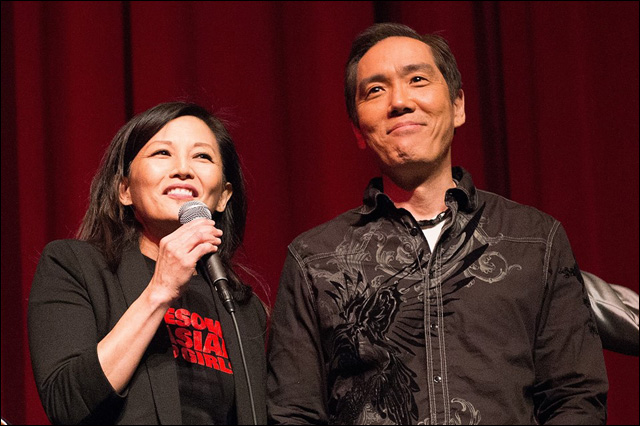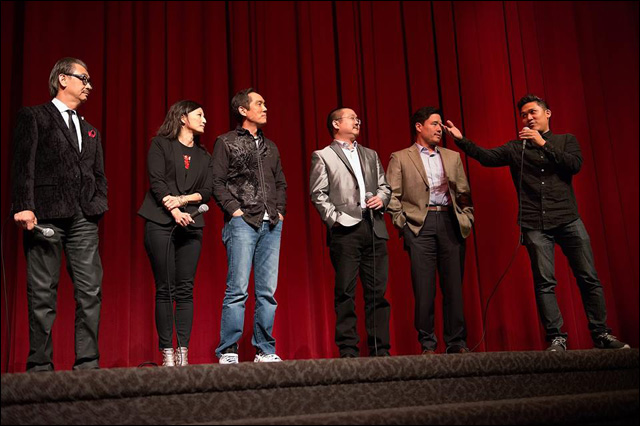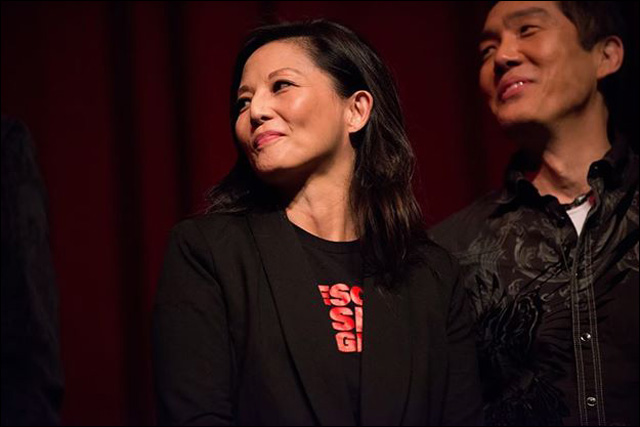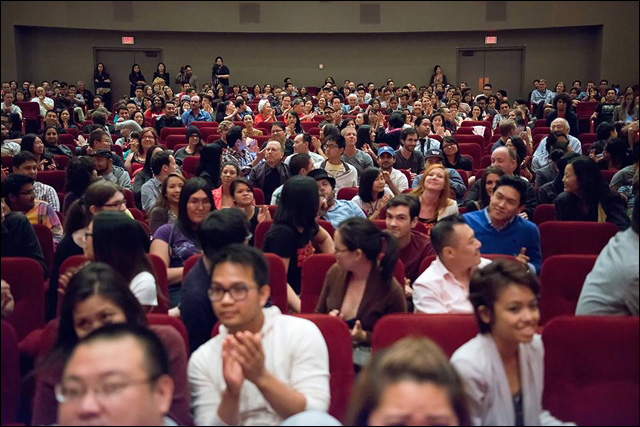 Looks like it was fun, right? It was. Well, if you were unable to join us, LAAPFF is hosting an
encore screening
of
Awesome Asian Bad Guys
this Friday, May 9, 9:45pm at the Tateuchi Democracy Forum in Little Tokyo. If you're the area, come check it out! Stephen, Patrick and the gang will be in attendance to answer questions, sign t-shirts and kiss babies after the program. Here are some more details screening:
AWESOME ASIAN BAD GUYS

Directed by: Stephen Dypiangco, Patrick Epino 2014 | 60 min.

Culled from a planned six-episode action comedy web series that crosses The Expendables and Dumb and Dumber, Awesome Asian Bad Guys is the tale of two filmmakers who rush to assemble a volatile group of Asian bad guy actors to take down L.A.'s most nefarious mobster. But in order to pull off their tricky mission, this unpredictable batch of misfits must do the one thing they hate most -- work together.

Friday, May 9
9:45 PM

Tateuchi Democracy Forum
111 N. Central Avenue
Los Angeles, CA 90012
Parking: Parking for cars is available at nearby public parking lots for a nominal fee (average $4.00-$7.00 all day depending on the lot).

Tickets:
General Admission - $13
Member/Student/Senior - $11

Hope to see you there. For further information about the screening, and to purchase tickets, head over to the
LAAPFF website
. For more on
Awesome Asian Bad Guys
-- don't worry, it'll eventually hit the web for all to see -- visit the
official website
and follow awesome updates on
Facebook
.