Animated sequence pays homes to action/comedy webseries heroes' greatest cinematic moments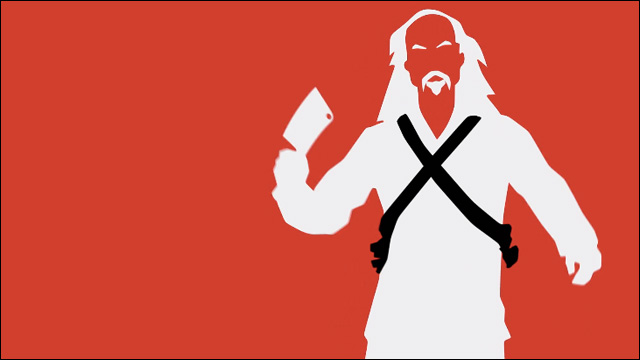 Awesome Asian Bad Guys
, coming soon from National Film Society, is an action/comedy webseries about two down-and-out filmmakers who must recruit an unlikely team of heroes -- a motley crew that includes Al Leong, Yuji Okumoto, Tamlyn Tomita, George Cheung and Randall Park -- to take down a ruthless crime lord.
Want to see something Awesome? If you went to the film festival screenings of Awesome Asian Bad Guys in San Francisco, Chicago or Los Angeles this spring, you were treated to a supercool 30-second animated
opening title sequence
, created by the talented
Michael Velasquez
, depicting some of our heroes' greatest cinematic moments. Can you recognize them? Check it out:
The sequence was created by a combination of "tedious rotoscoping and keyframe animation." Michael says he had two assistants helping him out with the rotoscoping, only to have them both bail out on him without warning -- one of them the day before the sequence was supposed to be delivered. Still, the end result, combined with the excellent score is by Jonathan Wandag, is pretty damn awesome.
Awesome Asian Bad Guys is coming soon! When we know, you'll know. For further information and other goodies, check out the
official website
, and follow updates on
Facebook
,
Twitter
and
Instagram
.