Formal induction ceremony at U.S. Department of Labor on Friday, May 9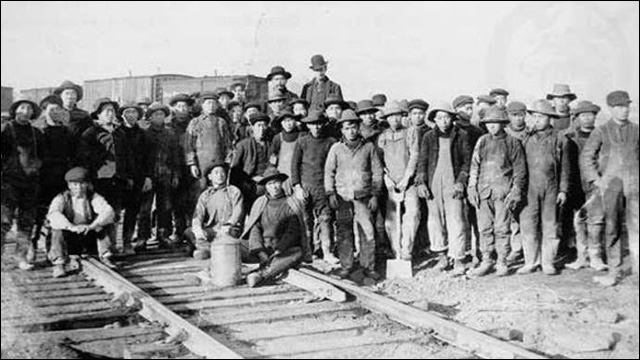 This week, the U.S. Department of Labor will induct the thousands of Chinese railroad workers, who worked on the Central Pacific Railroad between 1865 and 1869, into the Labor Hall of Honor. It only took 145 years.
This month marks the 145th anniversary of the completion of the transcontinental railroad. Approximately 12,000 Chinese immigrant laborers worked on the railroad, enduring dangerous working conditions, prejudice, low wages and social isolation. Their efforts connected the United States from east to west, laying the foundation for the extraordinary economic prosperity enjoyed by the nation in the years that followed.
On Friday, May 9, at 11:30am EDT, Secretary of Labor Thomas E. Perez will formally induct the Chinese railroad workers into the Hall of Honor in a
ceremony
at the Labor Department headquarters in Washington DC. Attendees will include Deputy Secretary of Labor Christopher P. Lu, descendants of the railroad workers and other special guests. The proceedings will be available for viewing via
live stream webcast
.
The
Labor Hall of Honor
was established in 1988 to honor those Americans whose distinctive contributions in the field of labor have, among other things, elevated working conditions, wages, and overall quality of life of America's workers and their families and communities.
The Chinese railroad workers are the first Asian Americans to receive such a tribute since the establishment of the Hall of Honor in 1988.
U.S Department Labor Induction of Chinese Railroad Workers Into Labor Hall of Honor