Sponsored Post by Wendy Tang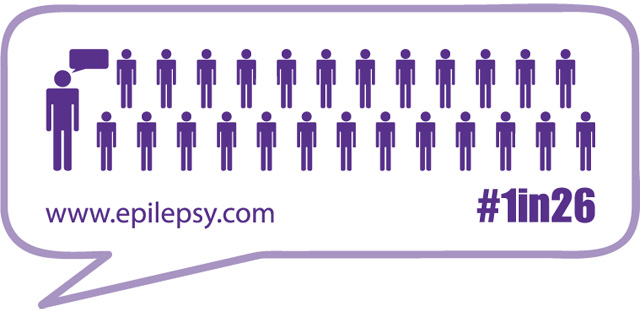 Turning 30 is a milestone in anyone's life. And I was no different. By 30, I had purchased my first home and my career as a financial planner had taken off. Life doesn't always turn out the way you plan, however. That same year I was diagnosed with epilepsy.
My first seizure is a vivid memory. I was at work when I suddenly felt a bit dizzy. The next thing I knew, paramedics surrounded me. Only later did I learn that I had experienced a seizure. Next came a battery of medical tests, scary for someone like me who had always been in great health. Later, after a second seizure, doctors confirmed I had epilepsy.
Epilepsy was something I knew nothing about, let alone how to recognize or treat it.
In the five years since my diagnosis, I have become a mini expert on epilepsy. Realizing that I wasn't alone—that more than 2 million people in the U.S. have epilepsy, including an estimated
three in 200 Asian Americans
—changed my perspective. Taking control of my health has been critical to managing my condition, along with finding the right medications to control my seizures.
When you have epilepsy, friends and family sometimes view you differently, even if they don't mean to. That has been the hardest part and the thing that sometimes keeps me up at night. And it's the reason I finally decided to talk publicly about having epilepsy.
Part of the problem is there is so much confusion about what epilepsy
is
and
is not
. One thing is certain: having epilepsy is not a disgrace!
In my Chinese culture, older siblings are revered. They are your best friends and often times your caregivers. As the second of five, ever since I can remember my older sister has been by my side. She stood by me in the first days of my diagnosis and has been my rock in the years since. Naturally I want to follow in the same footsteps for my younger siblings, but having epilepsy has altered that slightly.
Now, our roles are often reversed. My siblings are the ones by my side at the doctor's office and shuttling me to appointments. A bittersweet reality that sometimes brings tears to my eyes.
Friends remark that I'm different now. Perhaps they are right. I am stronger and determined to live the life I want to live, to reach my goals and enjoy the company of my family and friends. Learning to live with epilepsy may have been a challenge I never thought would happen to me, but it's also given me a new purpose.
Change is natural. Sometimes it is welcomed, and other times it comes when you least expect it. Epilepsy has certainly brought change to my life, but it does not define me.
One in 26 people will develop epilepsy at some point in their life. To learn more about epilepsy visit the Epilepsy Foundation's website at www.epilepsy.com.
Wendy Tang lives outside of San Francisco.