University of Illinois student went missing at O'Hare International Airport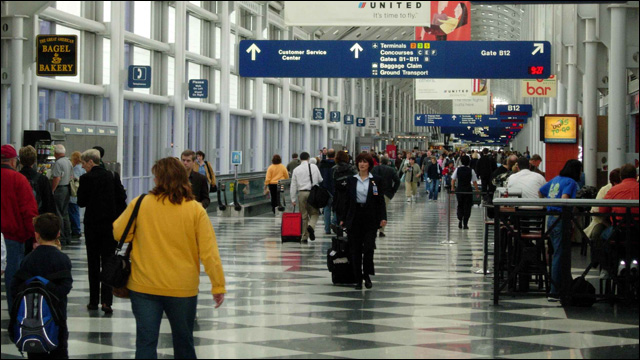 Good news, but what happened to you, dude? Hye Min Choi, the University of Illinois student who went missing after checking in at the airport last Saturday, has been found safe and reunited with his family.
Missing University of Illinois student Hye Min Choi found, reunited with family
Choi, a junior majoring in mechanical engineering at the University of Illinois Urbana-Champaign, checked his luggage at O'Hare International Airport on Saturday afternoon, but never boarded his United Airlines flight to Greensboro, North Carolina, and didn't re-book another flight.
Chicago police issued a statement earlier in the week asking for the public's help in locating Choi, but now it looks like he's okay, and reportedly in good condition. No further details were released, but it looks like he might not have wanted to go home because of school-related problems:
"There doesn't appear to be any criminality involved," Chicago Police Superintendent Garry McCarthy said Tuesday. "The young man was apparently having some problems in school. We have some leads on where he may be. It appears that he may or may not have wanted to go home."

Sources say Choi might have been upset over his final exams. There have got to be better ways of dealing with that, outside of skipping your flight home, launching a police search and getting everyone worried. But whatever the case, it's good to know that he's okay.
More here:
Missing U. Of I. Student Found, Reunited With Family